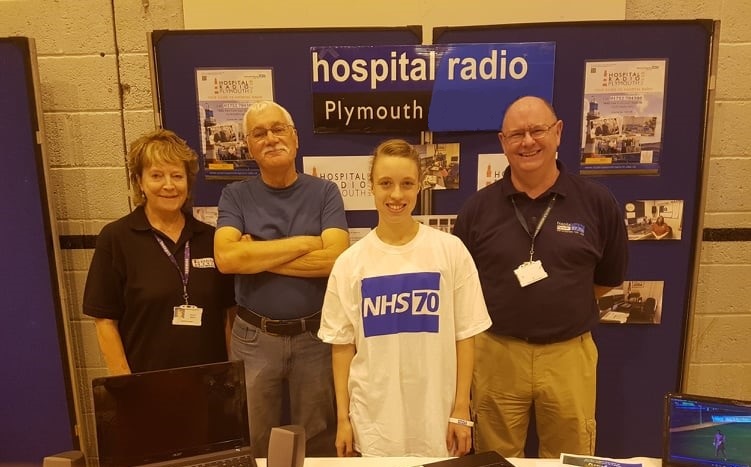 Hospital Radio Plymouth has started broadcasting via a new limited coverage FM licence on 107.3 MHz.
The station was already available on 87.7 FM but using less power than the new service.
Ofcom's limited coverage trail is designed for use in places such as hospitals, army barracks or universities, with a short range of around 1km.
Station Manager Keith Jolley said: "This licence is being issued to 12 organisations on a trial basis to see if the extended range is a viable option for more restricted radio licences in the future. Over the next 12 months, we'll be working with Ofcom to report back on the success of our new FM frequency.
"As a charity, we've seen the impact radio can have on improving people's wellbeing for over 50 years, so it's exciting to be at the start of what could be a new phase of FM broadcasting."
The station is now also broadcasting online via its website and app, allowing them to liaise with local residential homes and to connect others who may be feeling isolated with friends and family who can share the listening experience with them.
Other stations granted a Limited Coverage FM licence include Harrogate Hospital Radio, Radio Redhill, Stoke Mandeville Hospital Radio, BFBS Blandford and Scout Radio.
---
Posted on Wednesday, September 8th, 2021 at 2:11 pm by RadioToday UK
---