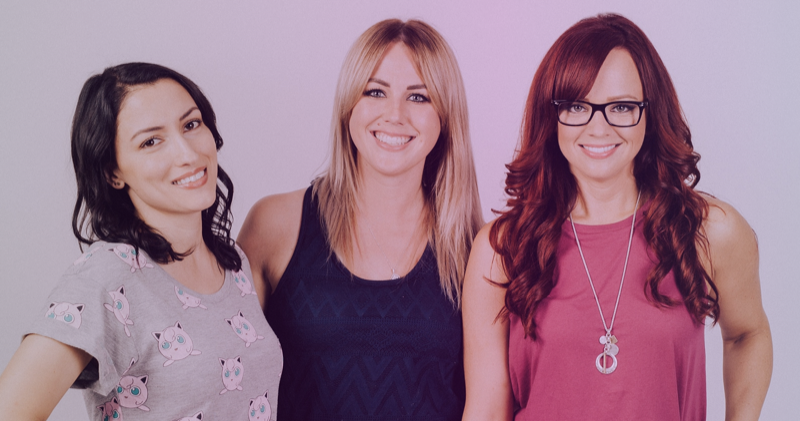 The popularity of gaming has grown significantly over the last few years, thanks to better technology and greater accessibility for all.
Smartphone growth in particular has resulted in millions more people having access to thousands of games, and all at the touch of a button.
Smartphones have broken down demographic and geographic barriers, allowing people of all ages to game whenever and wherever they are. The resulting boom in gaming has also led to a growth in radio shows about gaming.
Thanks to internet radio and podcasts, there are thousands of shows out there talking games, and all are available via a smartphone. Here's our list of the best gaming radio shows currently available.
Video Game Outsiders
First Episode: 2005
Schedule: Live every Tuesday, 9-11pm EST
Number of Episodes: Over 700
Website: Video Game Outsiders
Recent Episodes:
Sony Game Pass
Xbox Series S destroys the PS5 and Nintendo Switch?
Halo Infinite vs Battlefield 2042 vs Call of Duty: Vanguard?
The Video Game Outsiders (VGO) are one of the longest-running podcasts of all time. Hosts John "John's Arcade" Jacobson, and Michelle Madison, hilariously explore all things gaming from console to PC and beyond.
Each host talks about the games they've been playing that week, plus a recap of the previous week's gaming news. Filled with rants, laughter, plus weird special guests, VGO is home to a unique community of loyal fans.
Gamertag Radio
First Episode: 2005
Schedule: Twice weekly
Number of Episodes: Over 1000
Website: Gamertag Radio
Recent Episodes:
Game of The Year 2021
Halo Infinite Review
The Gunk Interview with Fiona Nova
Hosted by Danny Peña, Peter Toledo and Parris Lilly, Gamertag Radio (GTR) was created with the intention of uniting all gamers. Released twice weekly, the show is filled with news, reviews, exclusive interviews and discussions about the gaming industry. GTR has grown from a small website to one of the largest and most respected gaming sites there is. If you're after just one podcast to keep you abreast of everything going on in the gaming world, this is it.
Cousin Vito's Casino Podcast
First Episode: 2016
Schedule: Once a month on average
Number of Episodes: Over 100
Website: Cousin Vito
Recent Episodes:
From Poker Home Game to WSOP Main Event
Living it up with $200 and Exploring Video Poker Variations
The Mysterious Life of an Aspiring Card Counter
This podcast is for gamers who like playing at a land-based or online casino. Cousin Vito provides listeners with helpful tips and tricks to improve their skills and enjoyment.
There are great stories and advice from some of the best players around, industry experts, casino staff and fellow listeners. Whether you like poker, blackjack, roulette or just playing with friends at home, this is a great guide for first-timers or seasoned pros.
What's Good Games
First Episode: 2017
Schedule: Friday, 8 AM PT
Number of Episodes: Over 270
Website: What's Good Games
Recent Episodes:
Starfield's latest details
Halo Infinite campaign review
Making games is totally easy (LOL)
The hosts of What's Good Games (WGG), Brittney Brombacher, Kristine Steimer, and Andrea Rene have been friends for years. They joined forces to create a channel that focuses on positive, fun and inclusive video games coverage.
This comforting, informal show, brings a much-needed female perspective to the gaming world. The three hosts are also active on social media, allowing listeners to connect and feel part of the show.
In short, this is a gaming show for everyone, from hardcore gamers to newbies taking their first steps. With excellent analysis, chat and interviews, WGG is a great place to spend time.
Kinda Funny Gamescast
First Episode: 2017
Schedule: Every weekday, 11am PT
Number of Episodes: Over 400
Website: Kinda Funny Gamescast
Recent Episodes:
Halo Infinite review
The Last of Us Battle Royale Dreams
We've played Elden Ring: Our Impressions
Kinda Funny Gamescast (KFG) is hosted by Tim Gettys, Greg "GameOverGreggy" Miller, Blessing Adeoye, and Andy Cortez. Providing video game reviews, previews and analysis of the biggest topics in gaming, including the latest PlayStation, Xbox and Nintendo news.
If you like inane and often insane chats about gaming and other random topics then this is the show for you. Miller is an industry entertainment superstar and his knowledge, experience and humour is the star of the show.
There are lots of special guests providing unique and interesting perspectives, and all episodes are available to watch via video if you prefer.
As it says on their website: "Kinda Funny is all about fusing its love of gaming and nerd culture with those steadfast forms of Internet entertainment. We hope you enjoy the ride."
Giant Bombcast
First Episode: 2008
Schedule: Weekly
Number of Episodes: Over 800
Website: Giant Bombcast
Recent Episodes:
Non Fungible Tree
Keighley Surprise
Endless Forgiveness
Starting in 2008, Giant Bombcast (GB) is one of the longest running and most popular gaming shows out there. Its founding aim was to provide a voice for gamers and not focus on the industry itself, as was common at the time.
The show is hosted by Jeff Gerstmann, Dan Ryckert, Drew Scanlon and Brad Shoemaker. While the podcast is a whopping 3 hours long, the host's eccentricity and silliness mean time in their company flies by.
In reality, this show is about video games, but don't be surprised if discussions veer wildly off-topic and end up about food. Wherever the discussion ultimately ends up, you will have been entertained.
Need a new or improved logo for your radio station? Visit OhMy.Graphics and see how awesome you can look.