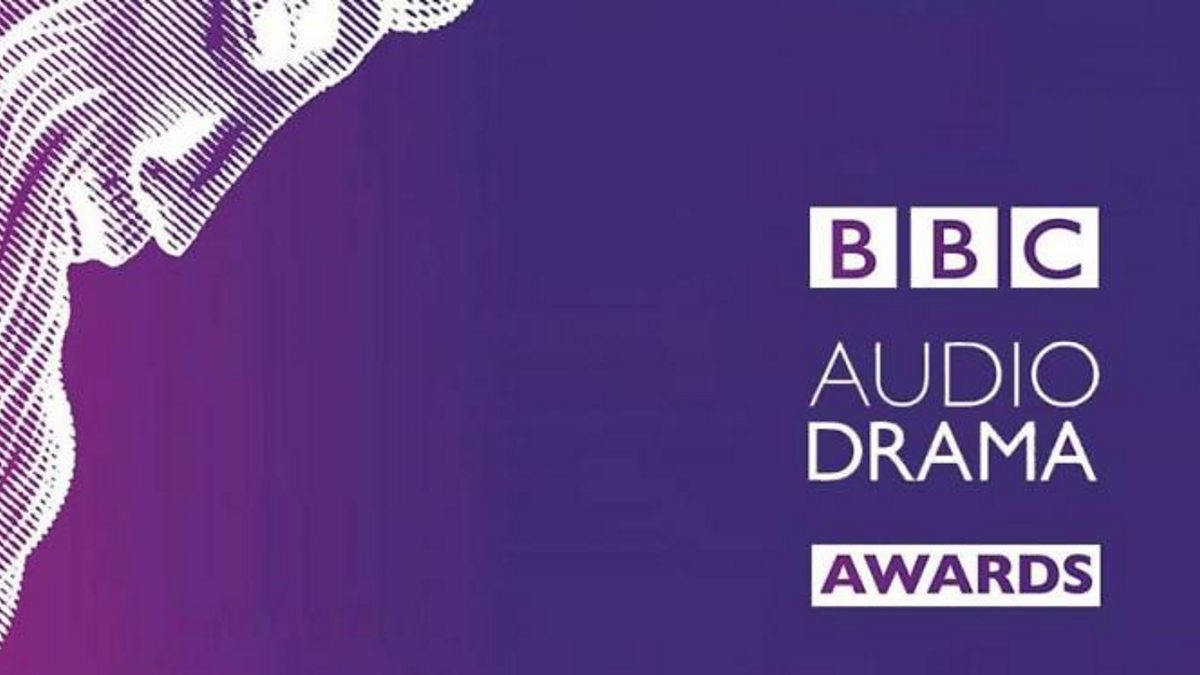 Actors Giles Terera, Simon Russell Beale, comedian Bridget Christie and more feature in the finalists for this year's BBC Audio Drama Awards.
Terera, also known to audiences for his role in the London production of Hamilton, is nominated for the best actor prize.
He starred in The Meaning of Zong, his own play broadcast on Radio 3 as part of the Lights Up series featuring plays from theatres that went dark during lockdown.
Simon Russell Beale is a finalist in the same category for his portrayal of folk song collector Cecil Sharp in Folk.
Bridget Christie's Mortal is in the running for the best longform scripted comedy, her series confronting life's difficult questions. East Asian performers Evelyn Mok, Ken Cheng, Anna Leong Brophy and Kuan-Wen Huang are finalists in the best sketch category for Drop The Dead Panda.
Elsewhere Ayeesha Menon's thoroughly modern adaptation of The Jungle Book, Ben Lewis' pacey thriller The System, and sci-fi epic podcast The Cipher by Brett Neichin and Janina Matthewson are also amongst the finalists.
Winners will be revealed in a ceremony taking place on Friday 25 March at the BBC Radio Theatre, London.
Previous winners include Rebecca Front, Phil Wang, Danny Sapani, Neil Gaiman, Susan Wokoma and many more. The judging panel of industry experts includes actors Adjoa Andoh, Adrian Scarborough and Monica Dolan, theatre director Michael Buffong, and critic Susannah Clapp.
Full list of finalists:
Best Actor 

Edmund Davies, The Pursuits of Darleen Fyles, director Pauline Harris, BBC Audio Drama North

Simon Russell Beale, Folk, director Sue Roberts, BBC Audio Drama North

Giles Terera, The Meaning of Zong, director Tom Morris, Jonx Productions

Best Actress

Juliet Aubrey, Dead Weather, director Nicolas Jackson, Afonica

Jasmine Hyde, Little Blue Lines, director Gemma Jenkins, BBC Audio Drama London

Amanda Lawrence, Folk, director Sue Roberts, BBC Audio Drama North

Best Supporting Performance 

Paul Chahidi, Rodgers and Hart and Hammerstein, director Abigail le Fleming, BBC Audio Drama London

Claire Price, Dead Weather, director Nicolas Jackson, Afonica

Joanne Whalley, Sweeney Todd and the String of Pearls, director Rosalind Ayres, Jarvis & Ayres Productions

Marc Beeby Award for Best Debut Performance

Ray Castleton, Cornerstone, director Gemma Jenkins, BBC Audio Drama London

Saran Morgan, Release, director John Norton, BBC Cymru Wales

Jacoba Williams, Precious Little Thing, director Anastasia Osei-Kuffour, Feral

Best Original Single Drama

Dead Weather by Hattie Naylor, producer Nicolas Jackson, Afonica

Life is a Radio in the Dark by Will Eno, producer Sally Avens, BBC Audio Drama London

You & Me by Dan Rebellato, producers Polly Thomas and Eloise Whitmore, Naked Productions

Best Original Series or Serial   

Life Lines by Al Smith, producer Sally Avens, BBC Audio Drama London

London Particular by Nick Perry, producer Sasha Yevtushenko, BBC Audio Drama London

The System by Ben Lewis, producer Kirsty Williams, BBC Scotland

Best Adaptation

Jungle Book by Rudyard Kipling, adapted by Ayeesha Menon, producers Nadir Khan & Ayeesha Menon, Goldhawk Productions

Mr Waring of the BBC, adapted from various sources by Freddie Phillips, producer Gemma Jenkins, BBC Audio Drama London

The Rainbow by DH Lawrence, adapted by Linda Marshall Griffiths, producer Nadia Molinari, BBC Audio Drama North

Best Scripted Comedy (Longform)

Bridget Christie: Mortal by Bridget Christie, producer Carl Cooper, BBC Studios

God Squad by Jack Chisnall and Barney Fishwick, producer David Tyler, Pozzitive

Olga Koch: OK Computer by Olga Koch, Charlie Dinkin and Rajiv Karia, producer Benjamin Sutton, BBC Studios

Best Scripted Comedy (Sketch Show)

Drop the Dead Panda by Evelyn Mok, Ken Cheng, Amille Jampa-Ngoen, Vivian Xie, Joanne Lao, Bruce Tang, producer Sam Michell, BBC Studios

Gemma Arrowsmith: Emergency Broadcast by Gemma Arrowsmith, producer Victoria Lloyd, BBC Studios

Sound Heap by John-Luke Roberts, with Cariad Lloyd, Charlie George, Deborah Frances-White, Gareth Gwynn, Katherine Parkinson, Katy Brand, Ken Cheng, Kieran Hodgson, Paddy Gervers, Ruth Bratt, Saima Ferdows, Sooz Kempner, Amy Gledhill & Chris Cantrill, Tom Allen, Tom Neenan and Toussaint Douglass, producer Ed Morrish, Lead Mojo

Best Podcast Audio Drama

Blis-ta by Sonya Hale, producer Mimi Findlay, Clean Break

The Cipher by Brett Neichin and Janina Matthewson, producers John Scott Dryden and Emma Hearn, Goldhawk Productions

Passenger List Series 2 by John Scott Dryden, Lauren Shipman, Meghan Fitzmartin, Janina Matthewson, Sarah Lotz, Mark Henry Phillips, producers John Scott Dryden and Emma Hearn, Goldhawk Productions

Best European Audio Drama

Down, By Law by Mila Čuljak, producer Katja Šimunić, HRT Croatian Radio

The Lion by Martin Algus, adapted by Andres Noormets, producer Andres Noormets, ERR Estonian Public Broadcasting

Nutshell by Ian McEwan, adapted by Eva Blechová, producer Klará Novotná, CZR Czech Radio

Best Use of Sound

Creation of the Birds, composed and produced by Sami El-Enany, Falling Tree

The Meaning of Zong, sound by Jon Nicholls, Jonquil Panting, Giles Terera, producer Jonquil Panting, Jonx Productions

U.ME: the Musical, sound by Steve Levine, producers Lewis Borg-Cardona and Steve Levine, Magnum Opus Broadcasting

Imison Award 2022

The Chronicles of Wild Willow by Harvey Badger, Angus Maxwell and Christian Powlesland,  producer Shouting is Funny for Spotify

Lemonade Lads by Faebian Averies, producer James Robinson, BBC Cymru Wales for BBC Radio 4

Welcome to Medpatch by Kev Core, producer Gary Brown, BBC Audio Drama North for BBC Radio 4

Yellow Lips by Katie Redford, producer Tracey Neale, BBC Audio Drama London for BBC Radio 4

Tinniswood Award 2022

Blis-ta by Sonya Hale, producer Mimi Findlay, Clean Break for Spotify

Life is a Radio in the Dark by Will Eno, producer Sally Avens, BBC Audio Drama London for BBC Radio 3

The Piper by Vickie Donoghue and Natalie Mitchell, producers Kate Rowland and Russell Finch, Somethin' Else for BBC Sounds

 

Notes to editors:

The BBC Audio Drama Awards cover audio dramas first broadcast in English in the UK between 1 October 2020 and 31 October 2021 or first uploaded/published/released for free listening online in the UK during the same period. Productions may be entered from anywhere in the world subject to these criteria. In addition, the Best European Audio Drama welcomes dramas in other languages than English.

Entries were welcome from all makers of audio drama, and were not restricted to BBC broadcasts. Each programme producer could enter up to four categories (one entry only per category). The audio drama had to be submitted exactly as broadcast or uploaded. There was no entry fee.

 The Imison Award is administered by the Society of Authors and the Tinniswood Award by the Society of Authors and the Writers' Guild.

Posted on Tuesday, February 8th, 2022 at 1:12 pm by RadioToday UK