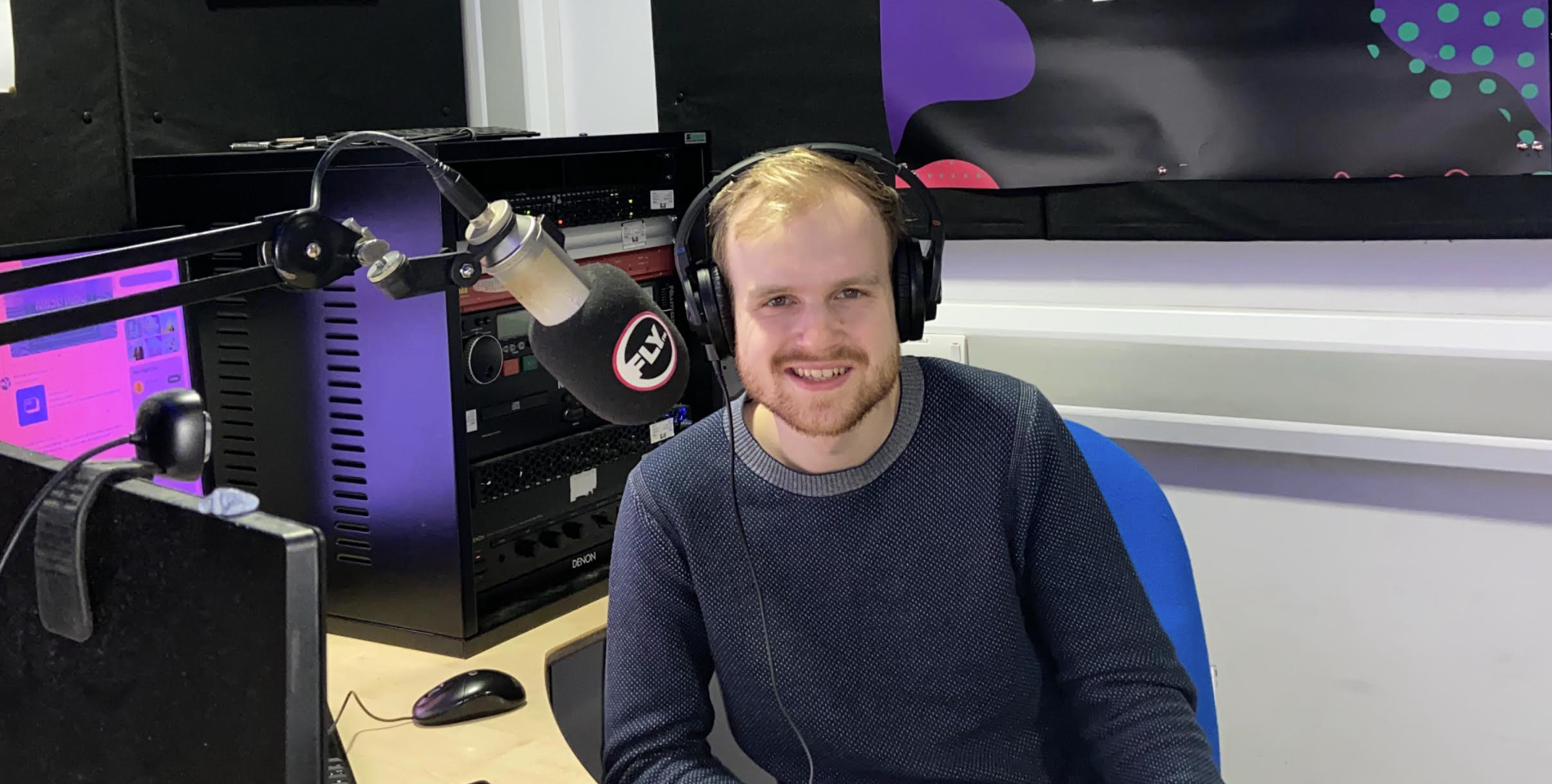 Fly Live is marking 25 years of serving students at Nottingham Trent University with a 25-hour marathon show.
Hosted by current station manager Harry Briggs, who picked up Silver for Best Presenter at the latest Student Radio Awards, the show will also feature different members every hour from current presenters at Fly.
The show will also have over 25 former presenters featuring throughout the show, many of whom are now working in the industry, including Radio 1 presenters Jack Saunders, Alice Dale and Kerrie Cosh.
It will also feature Capital FM presenters Tom Watts, Claire Chambers and Ben Sheppard, Radio 1 Newsbeat presenter Christian Hewgill and Radio X presenter George Godfrey.
The show will also feature former Fly presenters who now work behind the microphone including Scarlet Châppell, who produces Dave Berry's Absolute Radio Breakfast Show and Emma Jones, who works as a digital content producer for the Magic Network.
Many more guests will appear on the broadcast including some who no longer work in radio. It will also feature former presenters who raised money for charity during their stint on Fly.
If listeners enjoy what they're hearing they're encouraged to donate to Mind, a local mental health charity and Fly's official annual charity for 2022.
Founder of Fly Live and former President of Nottingham Trent's Student Union, Ben Morrison, is appearing on the show too. He said: "I'm so delighted to be asked back on to feature as a part of this. I can't believe what's it's grown into! I thought starting a student radio station would be a vote winner in my bid to become president of the Student Union but it's become so much more than that now."
Current Station Manager Harry Briggs said: 'Wow, 25 years! It's great to be able to celebrate such an accolade with what should hopefully be an amazing 25 hours of radio.
"The amount of former presenters who have leapt at the chance to be a part of this all because of their love for Trent's student station is amazing.
"So many have already told me it's been vital in getting them to where they are today!"
The show will begin at 1pm on Monday 14th March finishing at 2pm on Tuesday 15th March.
Fly Live is available to listen to online at Flylive.co.uk.
---
Posted on Friday, March 11th, 2022 at 5:25 pm by RadioToday UK
---