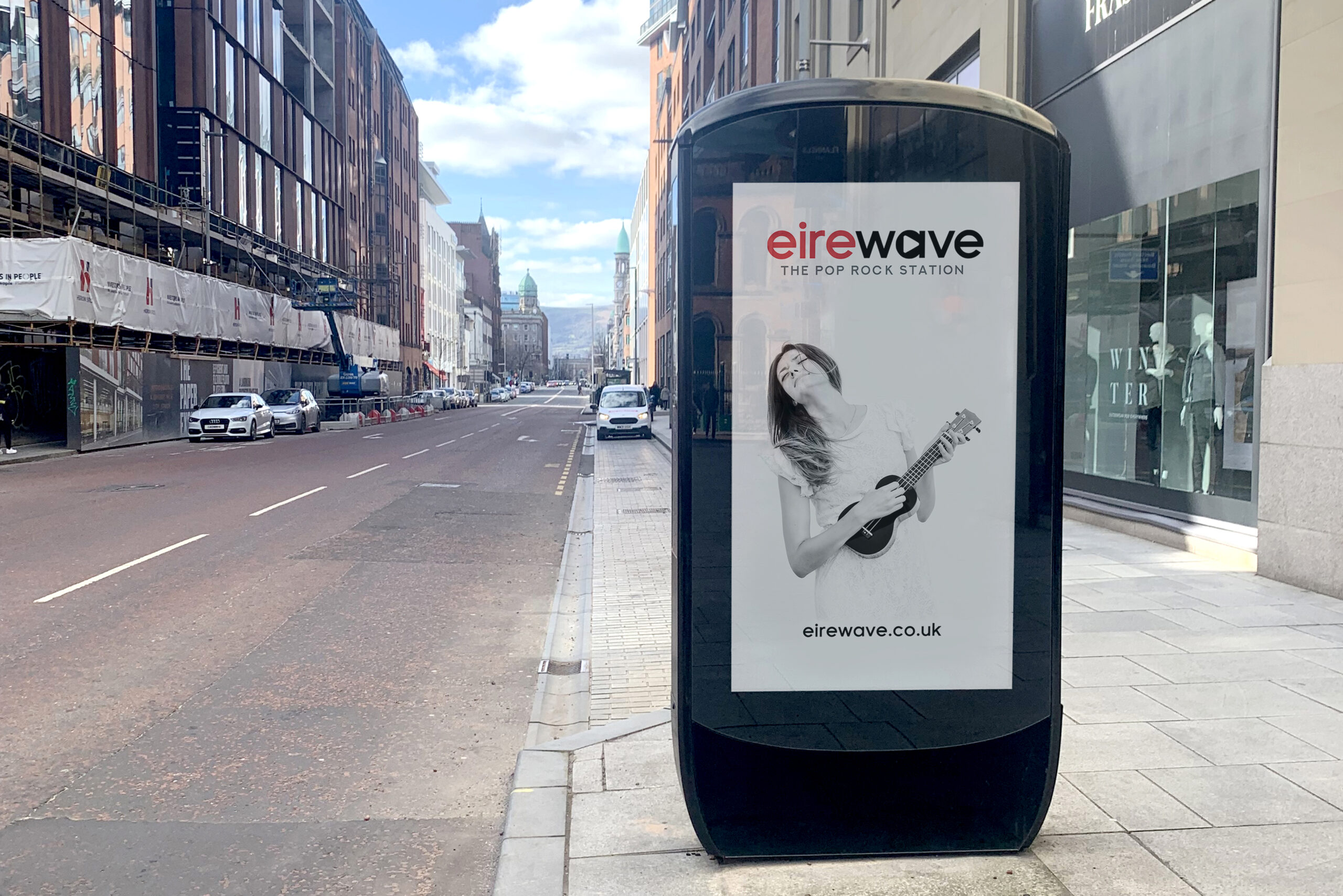 A radio service playing pop and rock music from the UK and Ireland is getting ready to join DAB in Glasgow.

Eirewave has plans to join DAB digital radio multiplexes in various UK regions and broadcast from its studio in Belfast.
It has been created by British and Irish pop-rock enthusiast and radio consultant Olivier Mauxion
Speaking about the launch of Eirewave on terrestrial frequencies, Mauxion said: "To compete in radio's crowded marketplace, Eirewave had to propose a unique format, providing an alternative to the offerings of mainstream radio.
"Eirewave delivers music to its listeners by both broadcast and the internet, with the two technologies complementing each other.
"In an effort to compete with other musical platforms such as Spotify, Eirewave has been made an Ad-Free station. The traditional economic model for radio that broadcasts 15 minutes of adverts per hour has become outdated and unattractive in light of advert free platforms.
"Eirewave has new ideas to monetise radio in ways that do not jeopardise the listening experience."
Jack McCarthy, from the station's programming team, added: "The main target market is very socially active and attends a lot of musical gigs, concerts, and events. Eirewave keeps them constantly up-to-date on contemporary pop-rock music developments and events both on the airwaves and online.
"We strive to have a visible impact on the British music business industry by introducing new British & Irish artists, highlighting existing artists and promoting both to our listeners."
Eirewave will be on the Glasgow small-scale DAB multiplex which it is expecting to begin transmissions in May 2022.
---
Posted on Monday, April 11th, 2022 at 7:49 am by RadioToday UK
---