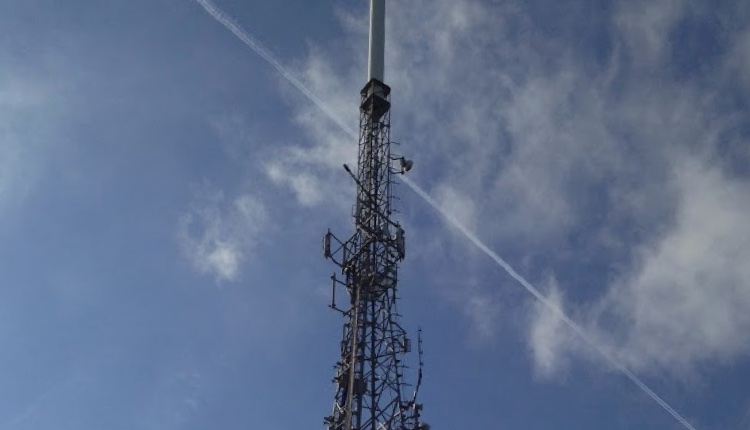 Wireless Group will be launching its long-promised TV channel later this month.
TalkTV will share the DNA of TalkRadio and many of the same star names. But is a merger of TV and radio output the next big multimedia adventure? Or is it a foolish experiment that will satisfy neither listeners nor viewers?
Back in the summer of 1981, I was sofa-surfing at my sister's flat in Southport. Her TV stopped working. While the screen was blank, the sound carried on. It was striking how many programmes still made sense without the images. News at Ten, This is Your Life and even Coronation Street. They made great radio.
Fast forward, and this weekend I watched Radio 4's Media Show on the BBC News channel. The TV incarnation was only half a step better than a standard Zoom call. The visual add-ons were cheap and fairly low-value for viewers. But it was reaching a new audience and usefully filling airtime. Radio 4 will keep me as a listener, but I may end up as a viewer from time to time.
There's nothing new under the sun. The BBC's first foray into breakfast television was in 1980. It involved simulcasting the radio show Good Morning Scotland by plonking a few cameras into the Queen Street studios. James Whale's Radio Show was a late-night ITV show between 1989 and 1995. And in other parts of Europe putting cameras into a radio studio is a common way for broadcasters to populate late night and weekend schedules.
UK commercial broadcasters are hoping they'll make money from content that works on TV and radio.
LBC, and other Global brands, led the way. But Leicester Square seems to be placing more faith in clips than creating whole tv programmes. Getting soundbites onto other broadcasters' channels spreads the word that LBC is a national radio station. Clips that go viral reach far more people than Facebook Live.
Wireless might say they are ahead of Global. TalkRadio TV is already well worth a watch. They went big on US election night back in 2020 and became the first Ofcom-regulated broadcaster to be (briefly) suspended by You Tube at the start of last year. Right now, I'm watching Mike Graham interviewing Rod Liddle on my TV. The same show is on TalkRadio. If the You Tube stats are to be believed 1,745 other people are also watching rather than listening. In TV terms, the production standards are higher than some broadcast channels. Is a TV audience of 1,745 the beginnings of success or a false dawn?
Wireless is betting on it being the former. The next step for Rupert Murdoch and News UK is the full-blooded TV channel TalkTV. The channel was announced six months ago and will finally launch towards the end of this month on Sky, Virgin Media, Freeview and Freesat. The signing of Piers Morgan was seen as a coup and evidence that Murdoch's prepared to put big money behind the venture. Re-versioning content and sweating the talent from News UK's various radio and newspaper brands into a single product will be challenging – even for Scott Taunton's team. And what does it mean for further changes to TalkRadio as a radio station?
For the moment, the new kid on the block has been GB News – self-styled as "Britain's News Channel". I was working at Arqiva when Angelos Frangopolous was hatching the plan to make GB News available across the internet, DTT, DSat and as a national radio station on DAB. On air, they probably do more than anyone else to promote the twin radio and TV proposition with a crawling caption constantly reminding viewers of its national presence on DAB+. And there are regular promos for telly throughout the radio output. More than anyone else, GB News manages successfully to talk through the radio speaker and the TV screen at the same time. It probably helps that even before launch the channel was conceived as multi-platform.
Perhaps a little oddly, the UK's biggest broadcaster with nearly 90 years' experience of making both TV and radio is at risk of being left behind in pushing the boundaries and experimenting. The BBC might argue it is quietly getting on with it. After all, Radio 1's You Tube boasts 7.86 million subscribers and its TikTok has 669k followers. Alongside The Media Show, Radio 2 and 5 Live have output that gets reskinned for TV. But while Wireless, Global and GB News look as if they see this as an exciting new frontier with big prizes for the winners for the BBC it currently looks more like a Sunday afternoon hobby. A mix of licence fee cuts, fair trading rules and internal politics may keep it that way.
As for TalkTV? Wireless has spent time and money on planning and rehearsals. The launch is likely to be more polished than the first faltering days of GB News. Piers Morgan and other attention-grabbing names will win headlines, not least from the Sun, the Times and the Sunday Times. The launch of Sky Television started a transformation of UK broadcasting. The impact of TalkTV is likely to be much less revolutionary. Evidence from the UK and across the world suggests it is hard to attract big audiences to a TV news channel or to make money. But TalkTV will further blur the boundaries between radio and TV and be a pathfinder to a truly multimedia future.
Glyn Jones worked from Arqiva until December 2021 and now provides advice and consultancy to radio companies glyn.jones@creatingradio.co.uk
This article first appeared in the radio industry newsletter, eRADIO. Subscribe today to receive the next edition.
---
Posted on Friday, April 8th, 2022 at 5:03 pm by Guest
---