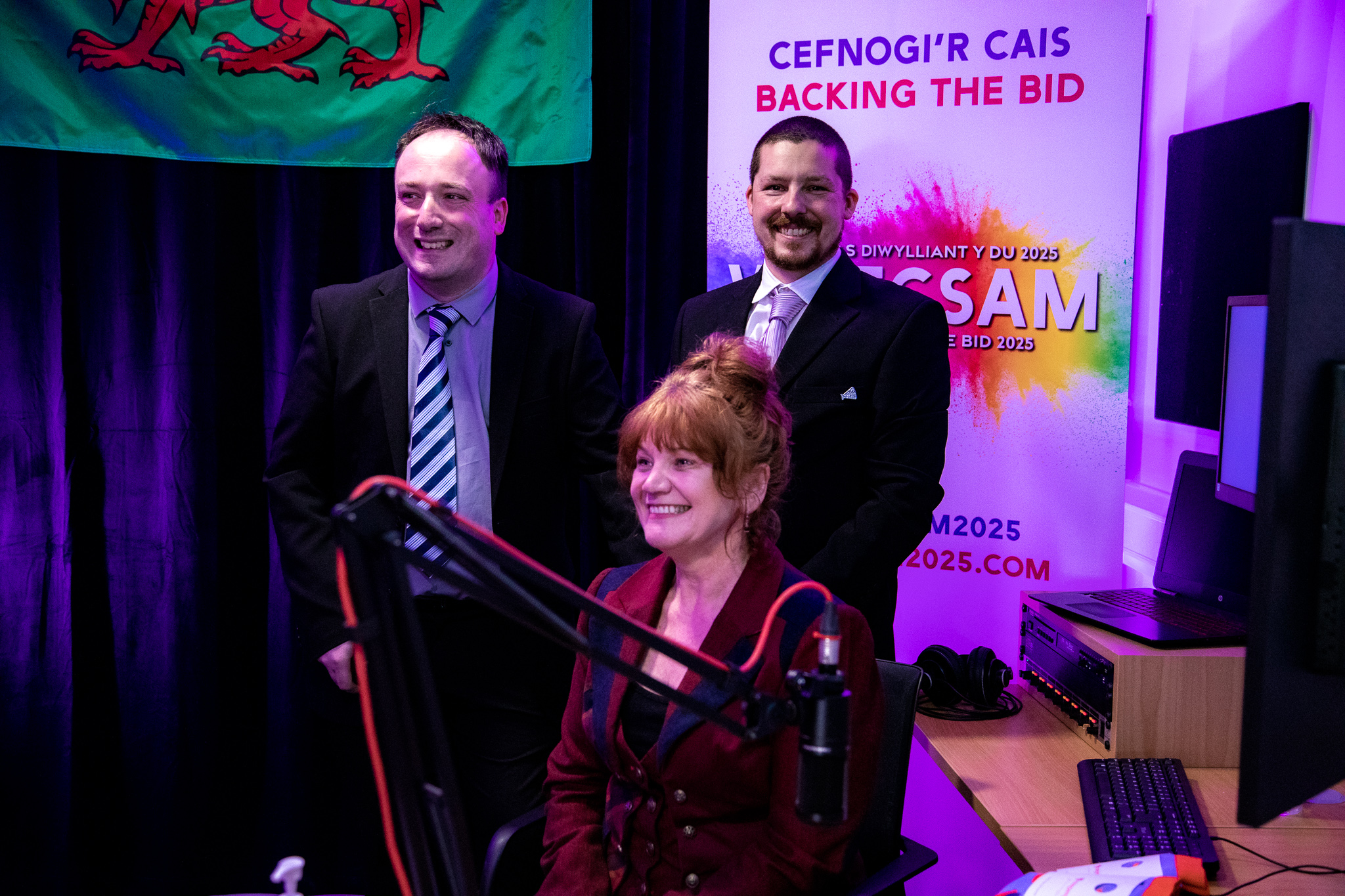 Dignitaries and representatives of community groups gathered at Wrexham Enterprise recently to celebrate the official launch of Calon FM's brand new radio studios in Wrexham town centre.
Following a welcome reception, Councillor Ronnie Prince, Mayor of Wrexham cut the ribbon to formally open the studios, with guests including MP Sarah Atherton and Leader of the Council Mark Pritchard looking on.
Guests were treated to a tour of the studios, as well as live music from local band Before the Storm.
The project was made possible thanks to a £25,000 grant awarded by the Community Facilities Programme through the Ministry of Social Justice.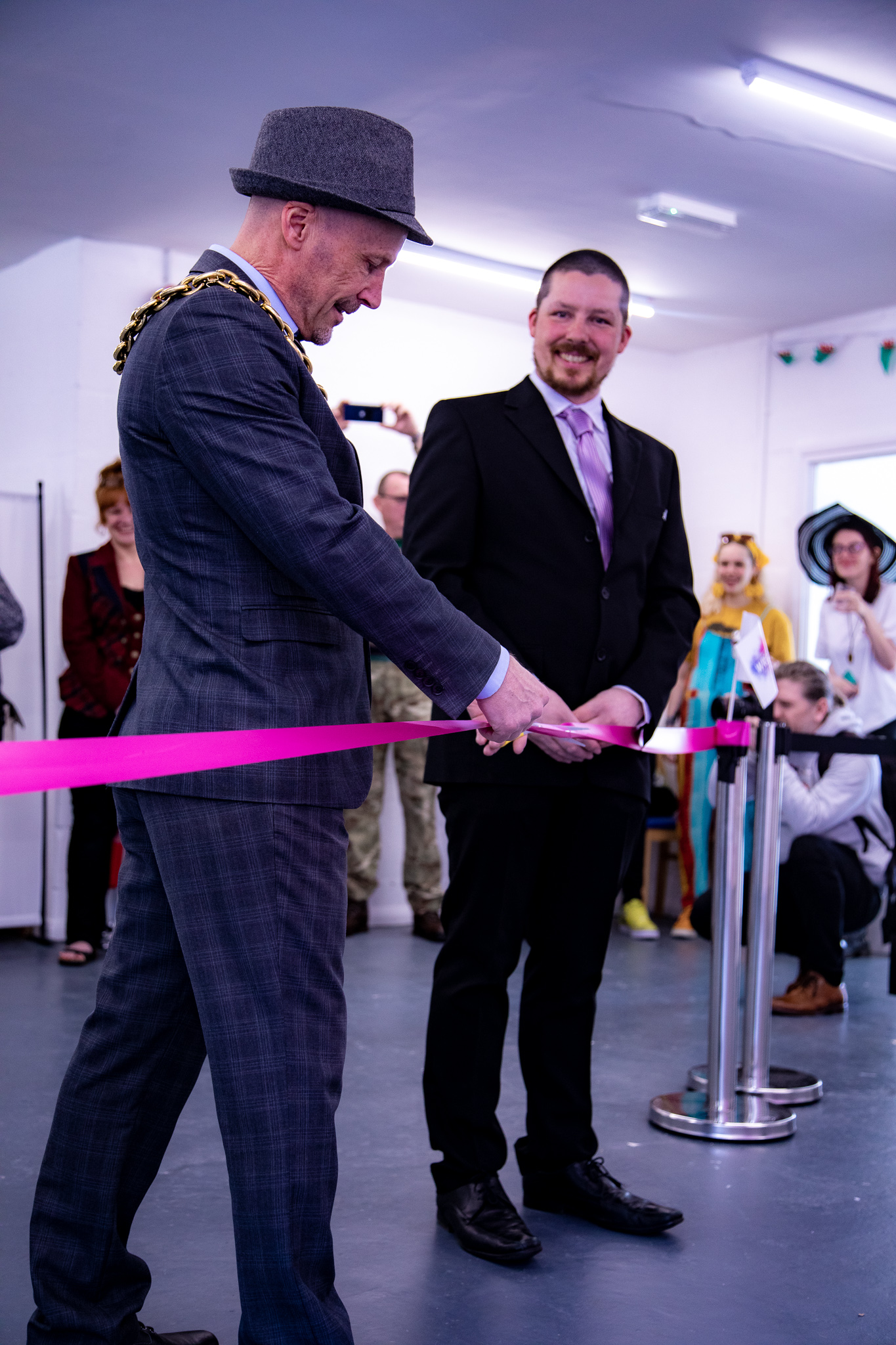 Station Manager Allan Longshadow said: "I am absolutely delighted celebrate the launch of this incredible asset for the Wrexham community. Our volunteers, directors and management have put a huge amount of effort into making sure that community radio has a long term future right in the heart of Wrexham – and what a time to launch our studios too, with Wrexham making it to the final shortlist for UK City of Culture 2025. As a stakeholder ourselves, we are so excited by what this wonderful opportunity has to offer Wrexham for the future.
"I was also honoured to see the event attended by such a wide range of representatives from different community groups, reflecting the effort that everybody at Calon FM has put into making sure our community radio station truly represents the culture, diversity and heritage of Wrexham."
"We are always open to new volunteers and welcome enquiries from anybody with an interest in radio."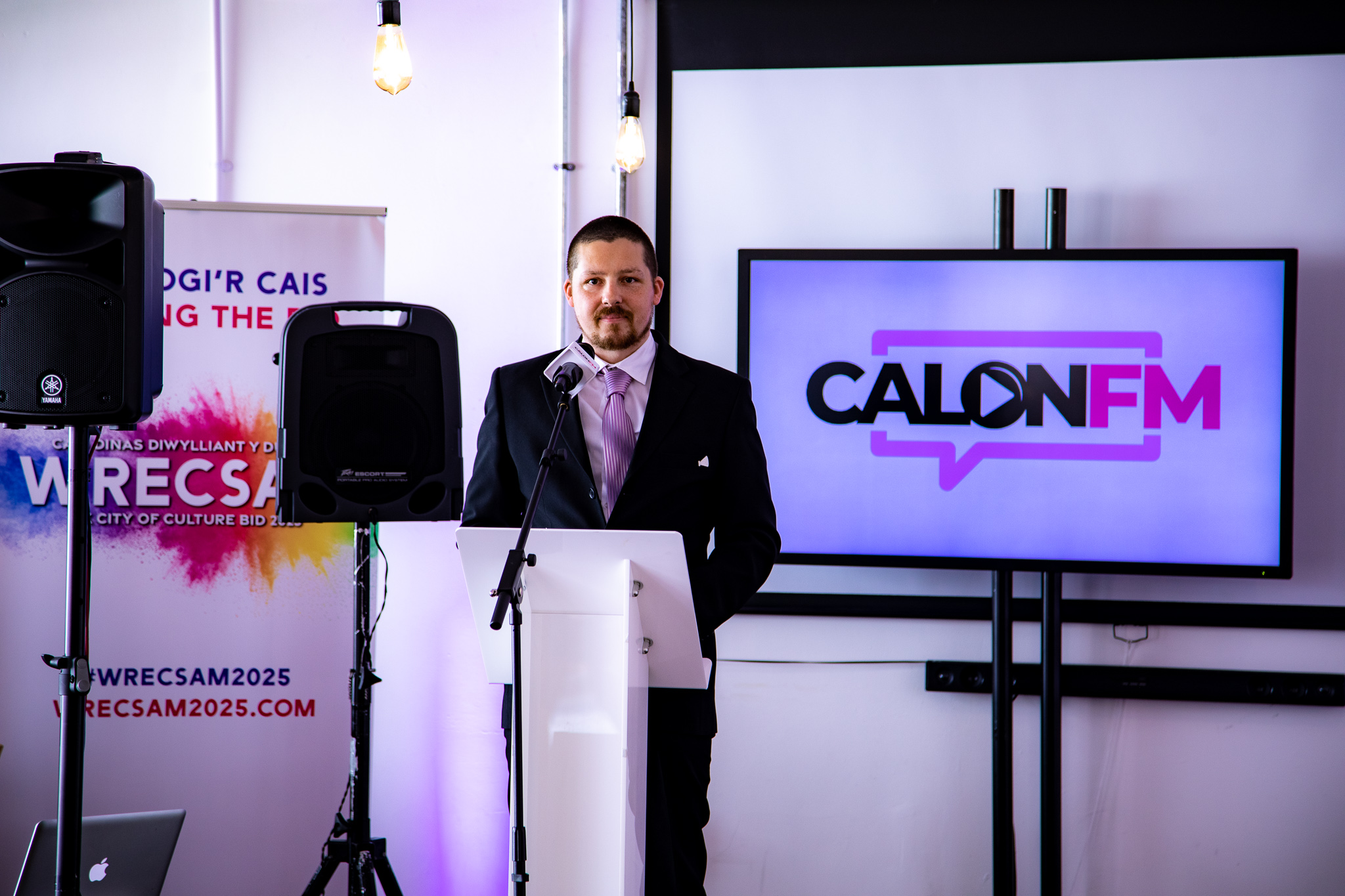 Arran Hodges, Technical Manager, added "I've been with working on this project since the very beginning and I am so excited to see the result. What began as two empty rooms are now top quality broadcast standard studios which are also available for those looking for a high-quality, affordable recording studio facilities right here in Wrexham.

"I'd like to thank our partners, ORB Sound and Lighting, who have truly gone the extra mile to help make this possible, along with the team at Wrexham Enterprise Hub."

Posted on Wednesday, April 6th, 2022 at 3:42 pm by RadioToday UK