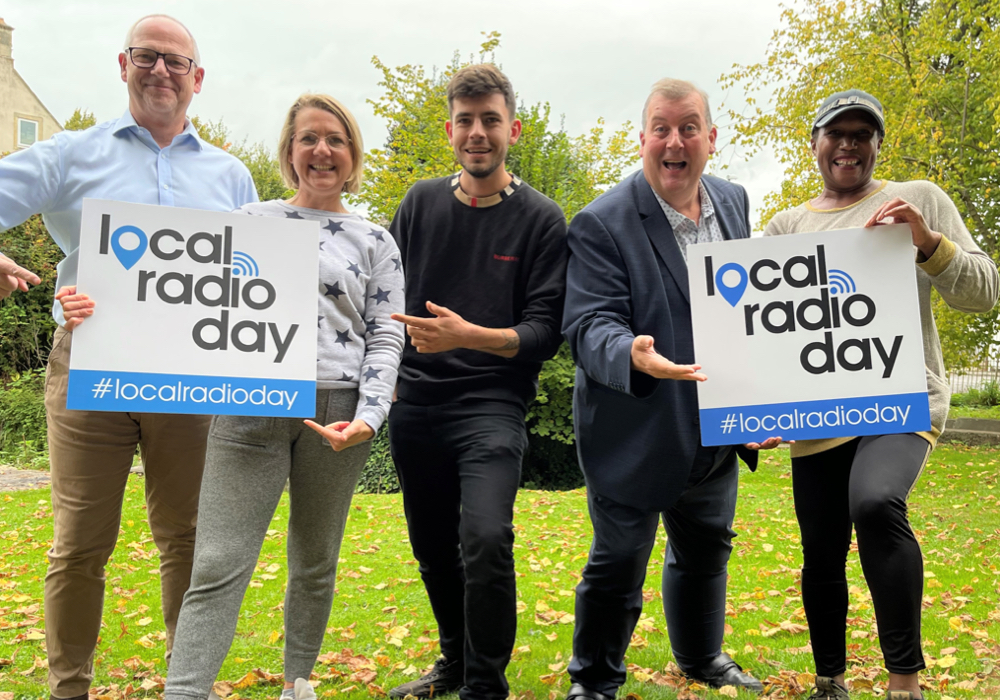 A pop-up service, Sound Radio UK, is now on-air for a month as radio stations across the UK celebrate Local Radio Day 2022.

Sound Radio UK showcases how local radio engages listeners and strengthens the communities they serve.
Radio stations have been contributing to the live stream by registering via the Local Radio Day website.
Sound Vision CEO Dom Chambers said: Sound Radio UK is a great way to capture the vibrant relevance of local radio which is enjoying such a resurgence in the UK. I'm loving hearing how each station goes about the business of serving their audiences, communities and localities.
"The sounds may be unique to the station but the mission of service is common across local radio.
"Thank you so much to our friends at Local Media Network, Radio.co and all the DAB multiplexes carrying the stream for making this happen. Sound Radio UK will run for a month so there is plenty of time to get your station sounds on it and enjoy an excellent mix of locally trusted voices.
"As ever I'm also grateful to the long-standing supporters of Local Radio Day the Community Media Association, The Radio Academy, Local Radio Support and of course our media partners at Radio Today."
John Dash from Local Media Network said: "Pulling together Sound Radio UK has been a delight. We already have audio submissions from dozens of local radio stations up and down the UK, each with their own personality and passion. Each delivered for, and with, their communities.
"Thanks to Pete Helmore at radio.co for all his help and support and most importantly for every station sending in their audio.
"If you've not already done so, remember Sound Radio UK is online, smart speaker and DAB for one month."
Follow the Twitter account @localradioday and post using #LocalRadioDay. To listen to Sound Radio UK head to localradioday.co.uk
Picture: Local Radio presenters in Somerset Celebrating the Sound for Local Radio Day 2022