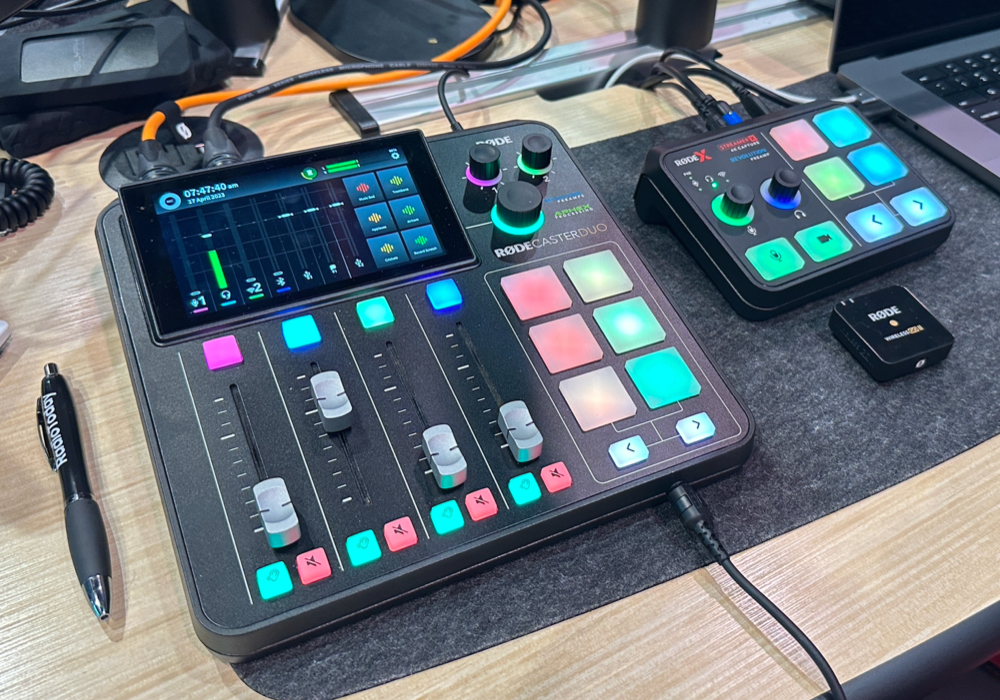 The RØDECaster Duo, a new mini version of the RØDECaster Pro II, has been announced at the NAB Show in Las Vegas.
An even smaller unit – the Streamer X – has also been revealed, which combines a professional audio interface and video capture card in a similar style to the mixers, with smart pads and inputs.
In total, seven new products and product updates have been announced, with more details including prices being made available in the coming weeks.
The RØDECaster Duo offers the same feature set as the RØDECasterPro II – with the same quad-core audio engine, Revolution Preamps™, APHEX® audio processing and customisability ­– but with four faders and four hotkeys/smart pads instead of six.
It also sees the return of a front 3.5mm headphone socket, with TRRS.
It will start shipping in April and will retail at $499. International prices are yet to be confirmed.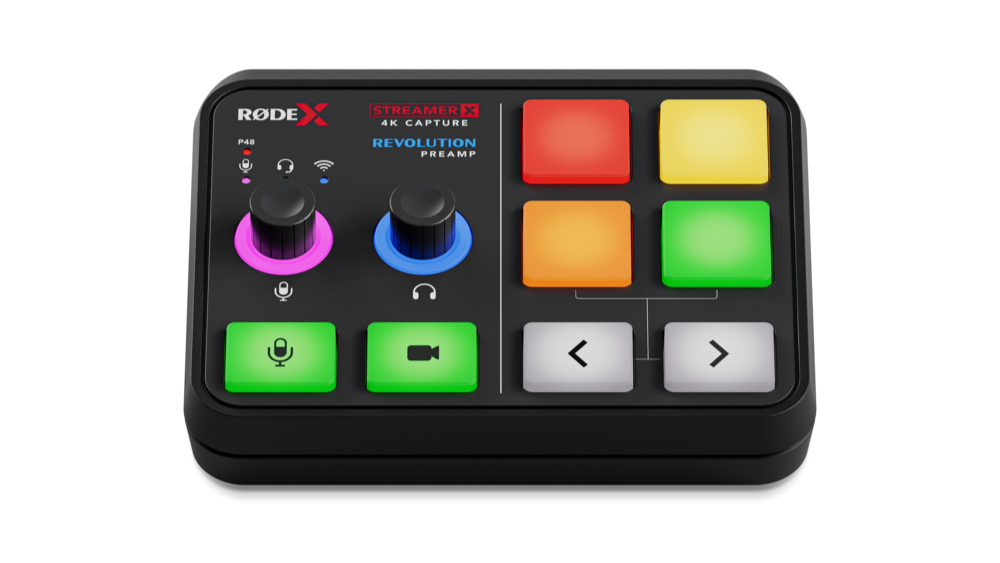 Meanwhile, the Streamer X combines an audio interface and video capture card in a compact console. It features inputs for XLR and line-level devices, headsets and RØDE wireless microphones, with an ultra-low-noise, high-gain Revolution Preamp™ and APHEX audio processing.
It also two USB-C connections to accommodate dual PC setups, and four customisable SMART pads allow for on-the-fly triggering of sound or voice FX and other actions on a computer.
It is also fully compatible with RØDE software solutions, including UNIFY, RØDE Central and RØDE Connect for expanded functionality and unmatched flexibility.
This will go on sale for $399.
And the new PodMic USB is a similar to PodMic but with both XLR and USB connectivity. It will be priced at $199.
There's also software updates for the RØDECaster Pro II with new features including the ability to add wireless microphone connectivity. With this new update, users will be able to connect any RØDE Series IV wireless transmitter – including the Wireless GO II and WirelessME.
A firmware update for WIRELESS GO™ II includes the ability to save on-board recordings as WAV files for easy transfer to a computer on-the-go and start/stop on-board recordings using the transmitter and receiver power buttons – two highly requested features – as well as new camera models added to the camera preset feature. A new charging case and backpack has also been announced.
---
Posted on Monday, April 17th, 2023 at 1:20 am by Roy Martin
---