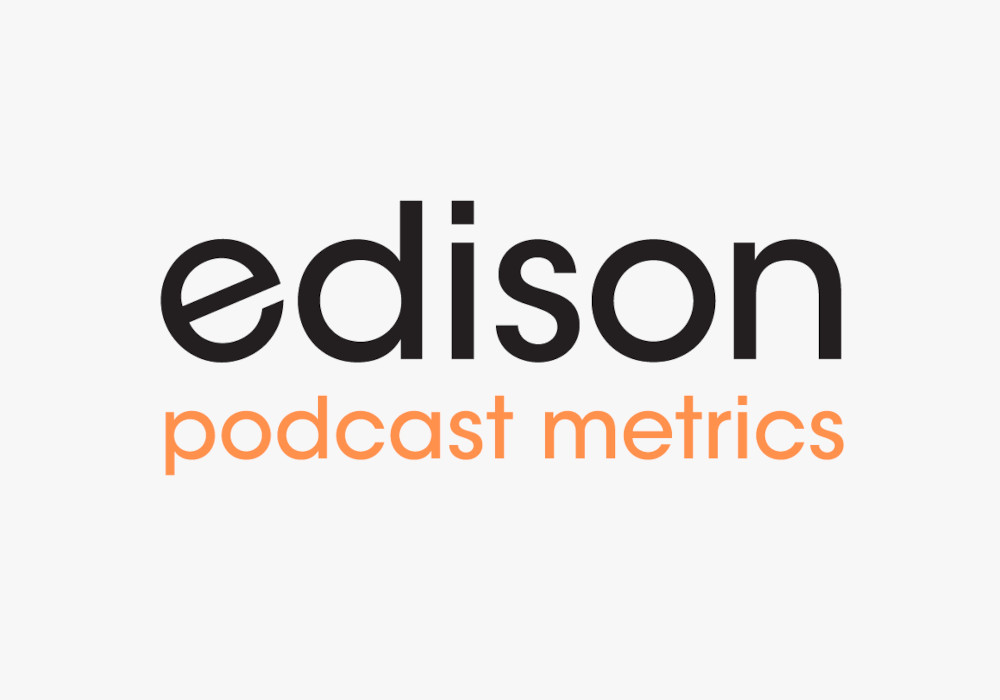 Edison Podcast Metrics, which measures podcast listening in the US, is being launched in the UK.
The announcement from Edison Research was made today at the Podcast Show 2023 in London.
Edison Podcast Metrics doesn't depend on podcast download data and podcast networks don't need to opt into it.
Thousands of weekly podcast listeners are surveyed each quarter for the service, and listening behaviour is collected regardless of listening platform.
The Top Podcast Shows data was launched in the US in November 2019 but the company has been tracking podcast consumption since 2006. The US data is used by many of the biggest podcasting companies and advertising agencies.
The Edison Podcast Metrics survey research is underway now in the UK, with data from Q2 2023 being available for subscribers sometime in Q3.
The same methodology is being employed in the UK as is used in the U.S. A minimum of 2,000 weekly podcast listeners in the UK age 15 or older will be included in each quarterly survey.
The following shows (listed here alphabetically) were in the Top Five podcasts among UK weekly podcast listeners from data collected in April 2023: The Diary of a CEO with Steven Bartlett, The Joe Rogan Experience, Off Menu with Ed Gamble and James Acaster, The Rest is Politics, Shagged Married Annoyed. This data reflects only a partial measurement for the quarter. A full list of the top podcasts from Q2 in rank order will be available sometime in Q3.
Edison Research Senior Vice President Melissa Kiesche said: "We are incredibly enthusiastic about the expansion of Edison Podcast Metrics to the UK. We have seen how beneficial the data has been to those in the podcast industry in the U.S. and we are looking forward to seeing the thriving podcast community in the UK take advantage of this research."
Data from Edison Podcast Metrics UK will provide show-level information on the top podcasts in the UK as well as network reach statistics. Subscribers will be able to analyse demographics of podcast listeners including their purchasing and consumption patterns across a wide range of consumer goods and services.
---
Posted on Thursday, May 25th, 2023 at 5:30 pm by Steve Collins
---