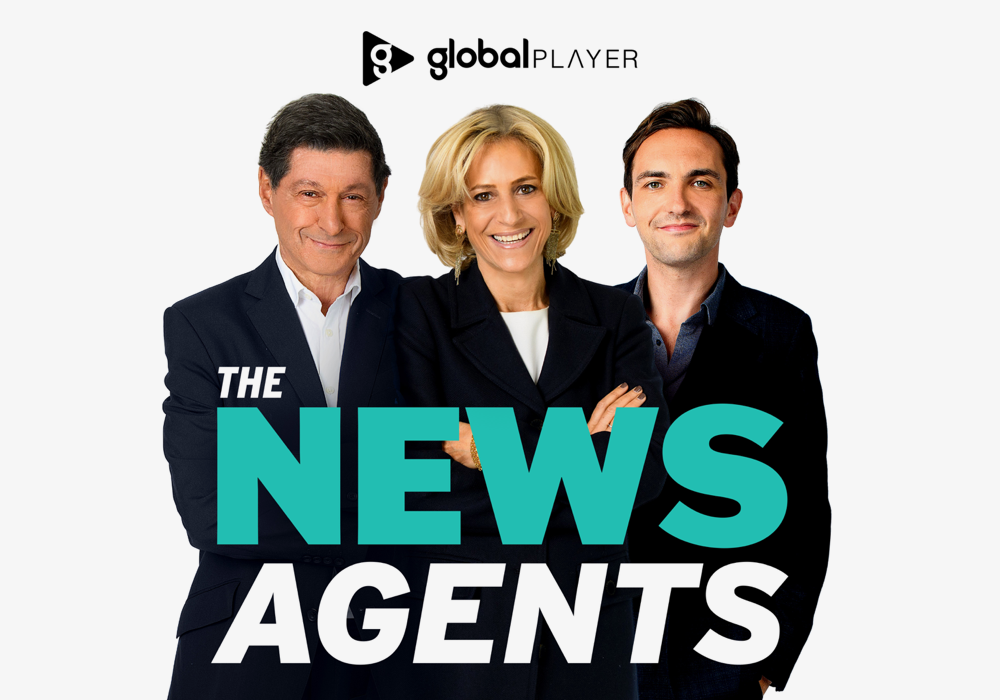 HSBC has signed up as headline sponsor of Global's The News Agents podcast with Jon Sopel, Emily Maitlis and Lewis Goodall.
As part of the deal, Jon, Emily and Lewis will talk about the range of benefits across the bank, from personal and business banking support to international spending services.
Katie Bowden, Director of Commercial for Audio at Global said: "We're delighted to welcome HSBC UK as the new sponsor of The News Agents and our freshly launched sister title The News Agents: USA.
"We know that long-term partnerships help build a strong affinity for brands with listeners and Emily, Jon & Lewis have become synonymous with engaging host reads so I'm looking forward to hearing their take on HSBC's products and services!"
HSBC UK will sponsor The News Agents for the next six months and The News Agents: USA throughout July. Omnicom Media Group's PHD is HSBC UK's media agency.
Becky Moffat, CMO at HSBC UK said: "We're pleased to have agreed this partnership with Global for their hugely successful news podcast, The News Agents. It's a great opportunity to feature on one of the UK's most popular podcasts, and we look forward to working closely with Global over the coming months."
The podcast has had over 30 million downloads since launch in August 2022.