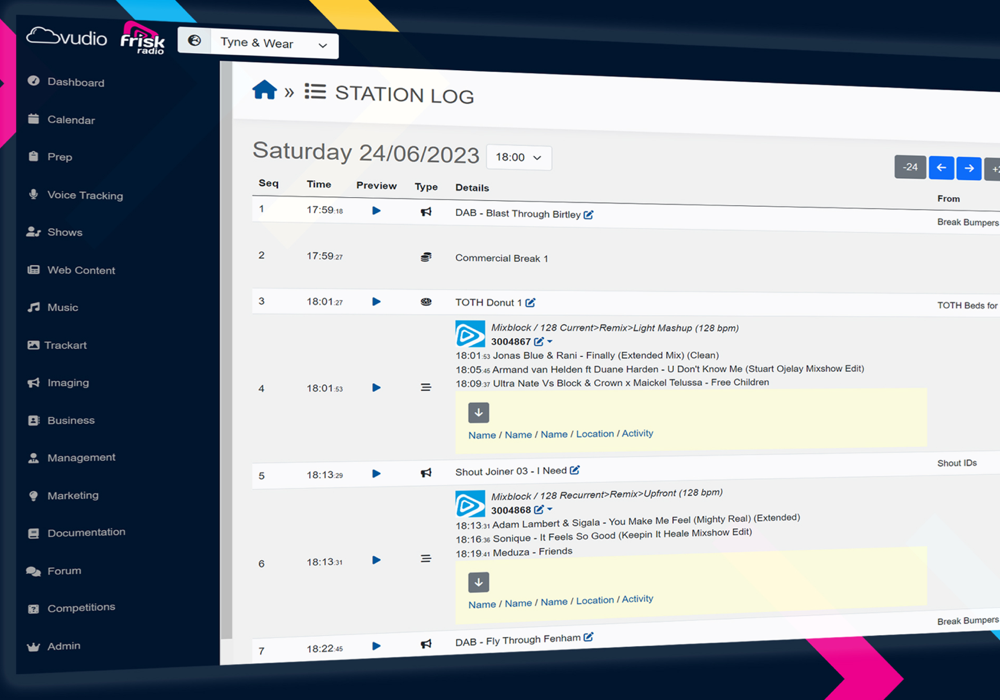 A new cloud-based software system has been created by Frisk Radio on the north-east of England for use by its own presenters and staff.
The station, which broadcasts on DAB, says it built the system in-house as an alternative to getting lots of different services from different companies and making them all work together.
The solution, known as "Vudio", short for Virtual Studio, runs entirely in the cloud, allowing all aspects of station management to be carried out from any location.
It can also manage multiple stations and multiple streams.
Frisk Radio's Director, Stuart Landreth told RadioToday: "Our aim was, and always will be: to produce slick-sounding, content-rich radio, as cost-efficiently and time-efficiently as possible.
"When we looked at the costs of running a station, software licencing, studio equipment, and staffing costs were the largest expenses. To eliminate these as much as possible, we proposed a single, all-encompassing software solution, designed to be operated with as little intervention as possible.
"It's an interesting proposition; as well as being a radio company, we are also a tech solution company!"
Vudio includes audio playout, voice-tracking, streaming, show-prep content, music management, website/app CMS, sales management, ad-scheduling, presenter management and more.
Frisk Radio says it is open to licencing and investment enquiries via email – info@friskradio.com