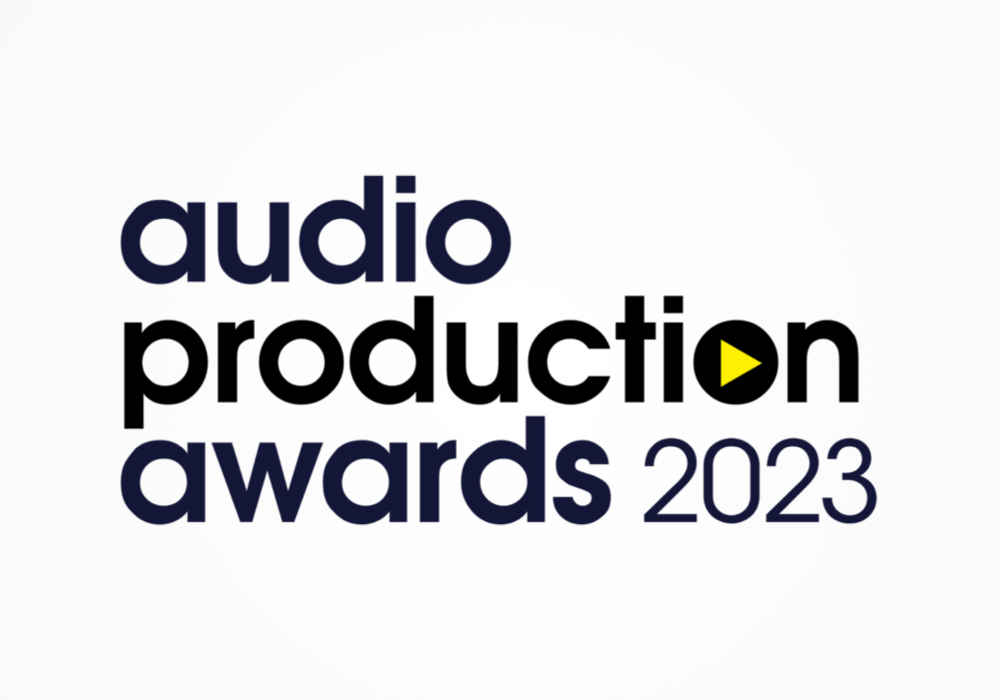 The Audio Production Awards are back for 2023 with an extended nine-week entry period this year.
The Awards, organised by AudioUK, recognise and celebrate outstanding achievement in audio production across a range of audio content: podcasts, audiobooks, sound design, radio, and presenting.
They are open to production talent across the UK and feature 22 categories ranging from Best Producer in Comedy, Factual, Drama & Fiction, Arts, Music, Entertainment, Lifestyle & Society, Audiobooks, Sound Design and more
There are also on-mic and emerging talent awards, including Best Ensemble Cast. The Awards also feature Publisher or Network of the Year, as well as the continuation of last year's addition of Producer of the Year and The Sustainability Award, plus the special AudioUK award – last year awarded to the UK Audio Network (UKAN).
Once again, the Grassroots Production category will celebrate producers, teams and/or organisations working close to their communities, and this category will be free to enter, recognising the particular challenges faced in that part of the sector.
The evening culminates with the award of Production Company of the Year – last year won by Reduced Listening.
The Awards will be presented at a gala evening at the BFI on London's South Bank in November.
Chloe Straw, Managing Director of AudioUK, said: "I'm really proud of the Audio Production Awards and the talent we are able to shine a spotlight on. The audio industry continues to be incredibly fast paced, changing and growing at speeds that seemed unimaginable."
"The Awards give us a chance to take a breath and appreciate the high quality work that the people, businesses, networks and platforms making audio content produce on a daily basis.
"Everyone is welcome to enter the awards – from large productions to one person working alone, across the UK, big or small budgets, podcasts, radio and audiobooks, independent freelancers to big networks. As always, we have spent hours deciding the categories, and would love to add more, but there is only so much time in an evening!"
"I'm so pleased that we are working with Audible once again as the headline sponsor on the awards. I'm also delighted that we can offer the Pay What You Can Scheme again for those who would otherwise find the fee a barrier to entry. Thank you to Amazon Music and Wondery for sponsoring the scheme."
See more about the event here.