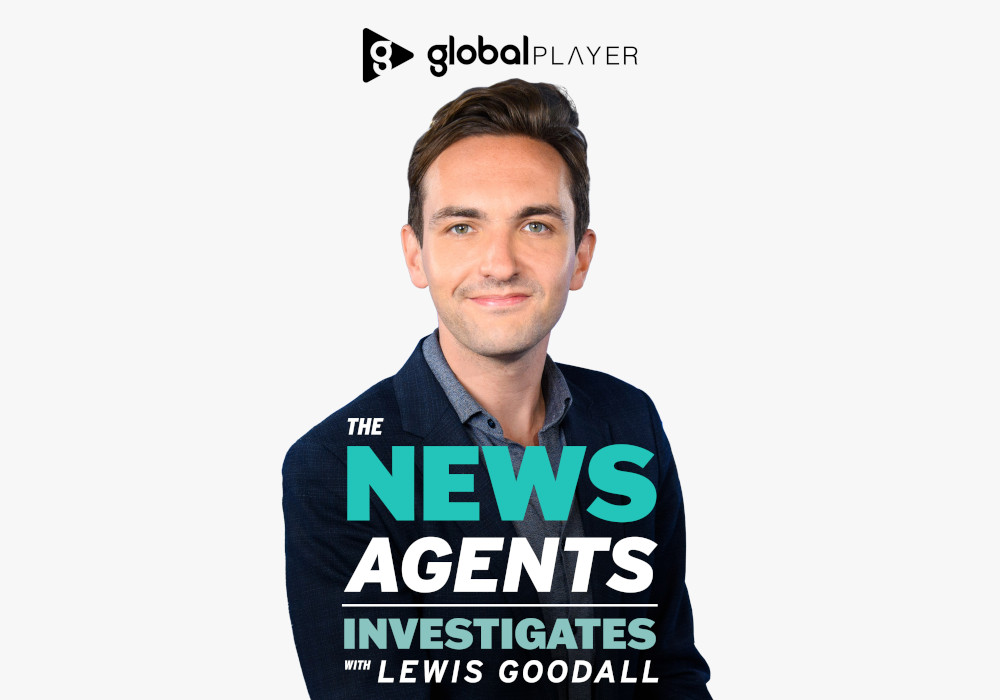 The News Agents Investigates fronted by Lewis Goodall is a new podcast from Global, launching as an extension to The News Agents brand.
This latest podcast follows the launch of The News Agents USA this summer.
Hosted by The News Agents co-presenter and Global's Analysis and Investigations Editor, Lewis Goodall, The News Agents Investigates will release stand-alone, fully visualised podcast episodes available on Global Player, with extra content available on its social media channels.
The investigative podcast will provide on-the-ground newsgathering and reporting on the biggest stories in news and current affairs.
Lewis Goodall said: "I couldn't be happier about this project and the fact that Global and The News Agents brand are investing so much in original journalism.
"Reporting is my bread and butter, what I love most and it's so exciting we'll be doing news-making stories across Britain and beyond.
"The News Agents is a truly multi-platform media project, and our incredible team will be bringing our journalism to audiences on the podcast, on video and across social media. The first story is going to get people talking and it's just the beginning."
Vicky Etchells, Head of News and Factual podcasts at Global added: "I'm delighted that we are launching The News Agents Investigates, which will bring audiences on-the-ground reporting in a truly multi-media way. Hosted by award-winning investigative journalist, Lewis Goodall, alongside our brave undercover reporters, The News Agents Investigates is set to be an agenda-driving listen."
The News Agents Investigates launches this Sunday, 1st October on Global Player and other platforms.