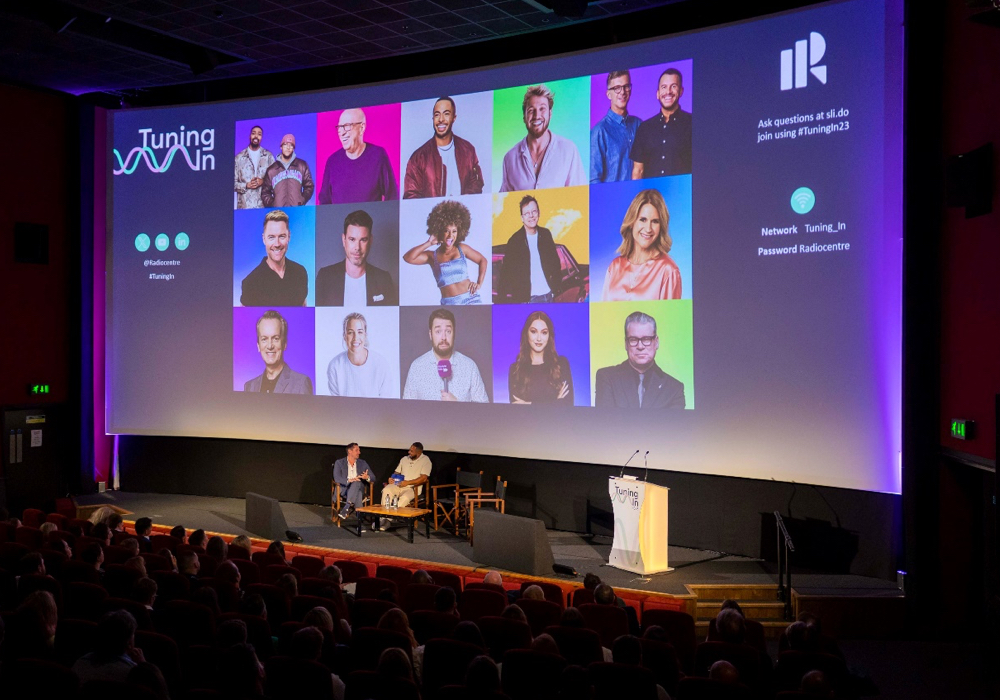 Bauer Media Audio's new UK CEO Simon Myciunka has been talking about his first few months in the job as replacement for Dee Ford, saying radio must continue innovating to avoid becoming the next Blockbuster.
Simon appeared at Radiocentre's Tuning In event this week chatting to KISS drive presenter Tyler West.
Tyler started the conversation by asking Simon about the journey that's led him to leading one of UK audio's biggest organisations.
Recognising the many people who had supported him, starting with his grandparents who raised him in Bradford, Simon told Tyler, "I've experienced much change and benefitted from a lot of support in my life and career. There's not much in life you can be successful at alone and that is especially apparent business."
His audio career began in the Northeast and included numerous radio companies local and large, but Simon's career accelerated when he took on a role that became the CEO of Bauer Media Ireland. The position involved lots of digital launches, with new stations, podcasts, digital publishing and commercial channels.
But when the UK job came knocking, the opportunity to work with "the creativity, talent and passion" of the Bauer Audio UK was impossible to resist.
Simon said he's "looking to make small changes, that will have a huge impact" in a time where there is so much going on in the audio ecosystem. "The power of sound is getting louder – with more ways to listen, greater choice, developing voice tech and new ways to connect with our audience… But I think the thing that will always be most exciting to me is the content."
From live radio, podcasts, digital products and events "the content is at the core of what we do."
In a sector where behaviour and trends are evolving with innovation and technology, the quality and breadth of content is the key to driving higher engagement.
Looking at the present and to the future, Simon sees digital audio and voice tech as important areas for the sector. Continued innovation provides an opportunity for "even greater listener interaction and new advertising possibilities". Additionally, the pertinent topic of AI was discussed, with Simon stating that "it's vital that as an industry we don't bury our heads in the sand and sleepwalk into being the next Blockbuster".
Instead, acknowledging the opportunities to create an enhanced audio experience for both audiences and advertisers. Simon stated, utilising the technology available we won't lose audiences, instead we'll provide them with "a better service and improved ways to connect with stations, presenters and brands".
Despite the transformative times in media, Simon reminded the Tuning In audience that at "audio's heart is its human connection". Amazing talent, producers and creatives, brilliant reporters, guests and live performances… "and of course, that distinctly intimate relationship with listeners". This deep human connection on such a mass scale and the ability to build community and trust is audio's superpower. "So, whilst we must always continue to look forward, innovate and utilise technology to make great experiences for listeners and advertisers, let's always remember that our USP as an industry is human connection."
Following a broad conversation, spanning past, present and future, Tyler rounded out the chat with the big question the audience had all been waiting for, "who did you vote for on Strictly last year?". Simon's answer, "that's an easy one, obviously Fleur East."