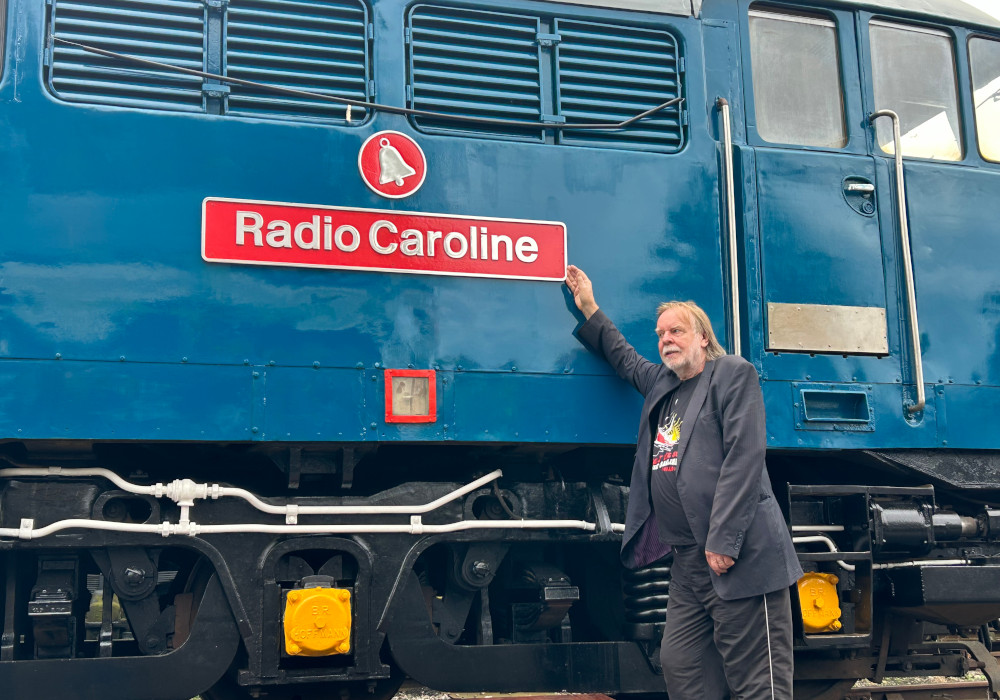 Rick Wakeman CBE was at Mangapps Railway Museum in Burnham-on-Crouch on Sunday (1st October) to officially unveil a locomotive train dedicated to Radio Caroline.

Hundreds of people turned out to see the former Yes keyboardist and composer pull a red curtain back to reveal special Radio Caroline and Caroline bell nameplates.
After the ceremony, Rick drove the 126-ton Class 31 mainline train in original British Rail colours down the track, pulling coaches full of visitors.
Speaking at the event, Rick talked about his love for Radio Caroline and of the importance of the social and musical revolution that it caused. He was also critical of the current state of radio in the UK, saying that maybe many regional Radio Carolines ought to be established to compliment the national service that the station currently provides!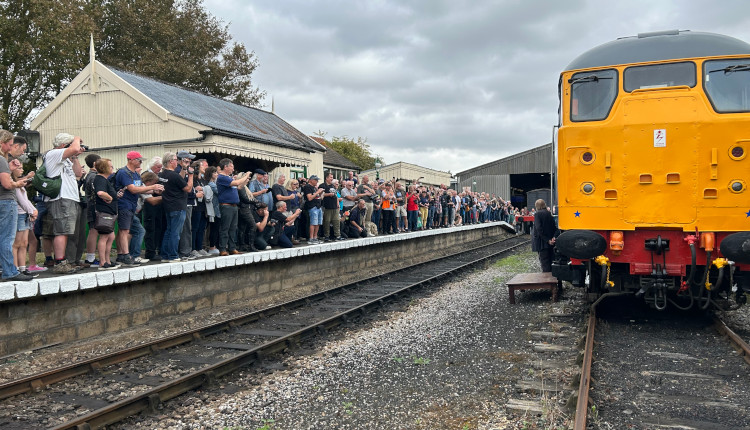 Station manager Peter Moore said: "We are honoured to have such a magnificent locomotive named after Radio Caroline.
"It was built in 1959 and worked out of London Liverpool Street Station, so it may well have hauled the trains that took the likes of Johnnie Walker and Tony Blackburn to Harwich in the 60s, from where they would attempt to get out to our pirate radio ship 'Mi Amigo' under the radar of the authorities."