In 2023, with social media and visual content being so prevalent, it may come as a surprise to some that significant demographics still listen to the radio.
A blend of the two has moved entertainment into whole new spaces in recent years, with the inception of podcasts. These have entered markets and captivated audiences with a unique new approach to audio and visual hobbies – so when you have some time to spare and your favorite apps just aren't hitting the mark, which is the best choice?
A closer look at modern radio
Radio shows haven't really changed in the last few decades, aside from moving into digital portals and increasing their accessibility. In much the same way as always, listeners can tune into their favorite stations, interact via phone-ins and competitions, and can provide a blend of music, information, and conversation throughout the day and night (and in a plethora of niches/genres). Radio shows are live, so content will likely be repeated, so long term listening may not suit everybody's needs.
What are podcasts?
Podcasts keep the traditional form of audio content sharing, while entering new environments to entertain and inform listeners for more defined chunks of time. These can either be live or prerecorded, and audiences can simply access websites or apps and download their favorite content to listen to at their leisure. You can expect anything from content collections centered on your key interests to more generalized content that aims to inform, teach, entertain, and everything in between. One of the more defining factors of podcasts is that these can be supported by visual elements or even have live footage.
If you're aiming to create a channel, you could make use of CapCut's free online video editor to ensure a high-quality, professional finish to your content. This AI powered tool intuitively takes care of editing processes, covering everything from speech to text to add subtitles and closed captions, text to speech for audio elements, background removal, templates, filters and effects, and so much more.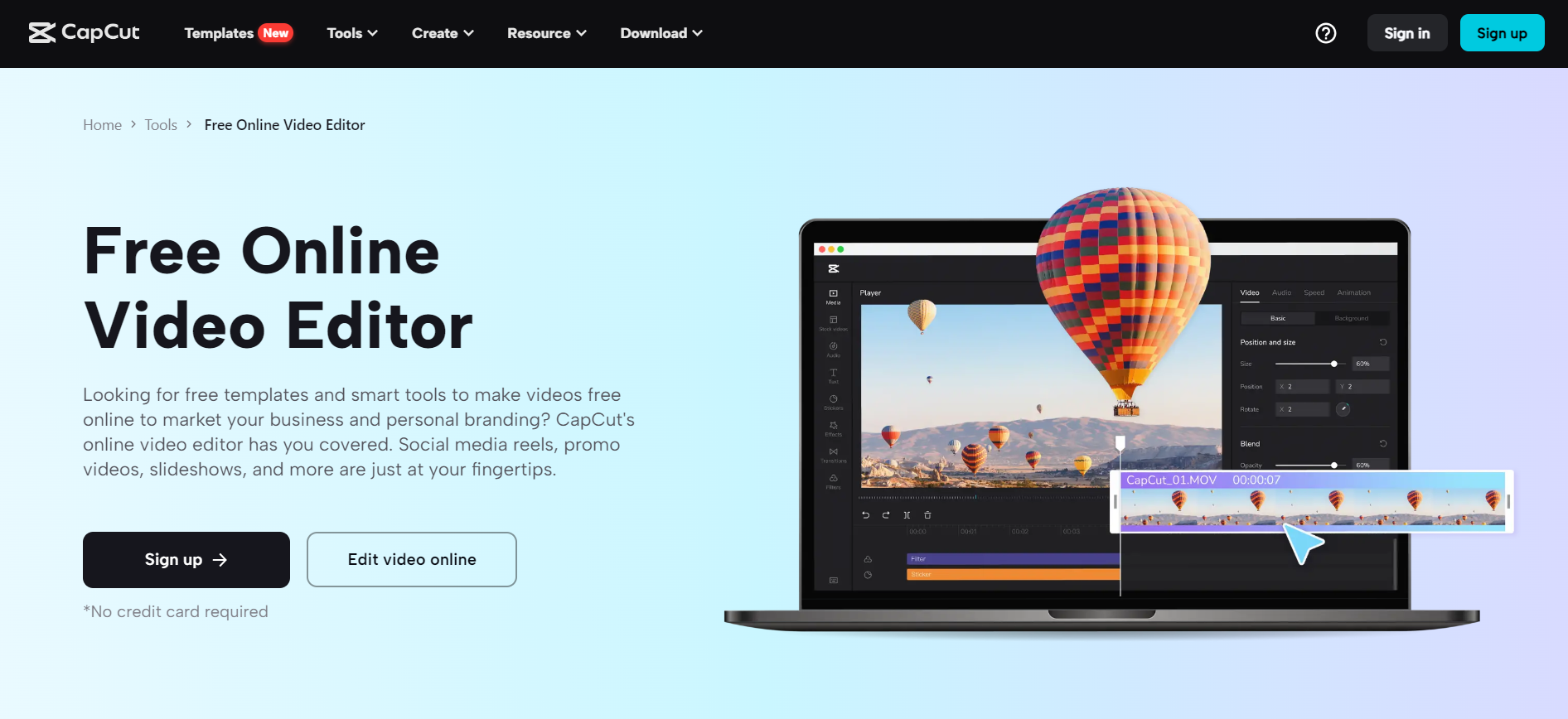 Radio vs podcasts
The biggest difference between radio and podcasts is the way that they are consumed. These are often preferred by individuals who want a more passive approach to their listening needs and often provide a distraction when people are working, driving, cleaning the house, and similar. This means that they're not always actively selected for their content, unless they are chosen for their genre (for example, a news station, one that favors country music, or one that plays alt rock).
Podcasts however, can be consumed when doing everyday tasks, but are typically sought out to meet specific listening needs, whether this is because they have a focus on comedy, horror, or hobbies. It won't be common for podcast fans to switch up what they're listening to midway through (unless they are undertaking an intensive task and want to pay better attention), whereas if a radio station has a run of songs that don't fit the listener's tastes, they may opt for another one instead at any given time.
There is also a degree of portability as podcasts can be listened to with or without proprietary apps or internet connections due to their downloadable nature. Radio can be accessible in the sense that apps can be downloaded or even specialized DAB radios can be bought, but the general experience is wholly different.
In general, in 2023 radio is still leading the charge, and this is typically because of the fact that music is so easily consumable in a range of situations. Also, it has a broader appeal to older audiences who may not have an interest or the digital acumen to scour the web to find popular posts or platforms that align with their needs.
Which should you choose? 
With the above in mind, it is clear that the right selection will depend heavily on your interests, the way you consume audio media, and your general day-to-day needs. It's so simple to have music playing in the background and get enjoyment from more passive listening, whereas podcasts will be very niche and can allocate anything from short chunks to extended amounts of time to any subject.
Once again, for those hoping to establish a successful podcast or even for those starting up a digital radio station of their own, CapCut has an online photo editor that can help them to create engaging profile pictures, add fantastic supporting visual elements to their pages or websites, assist with engaging marketing campaigns, and so much more.