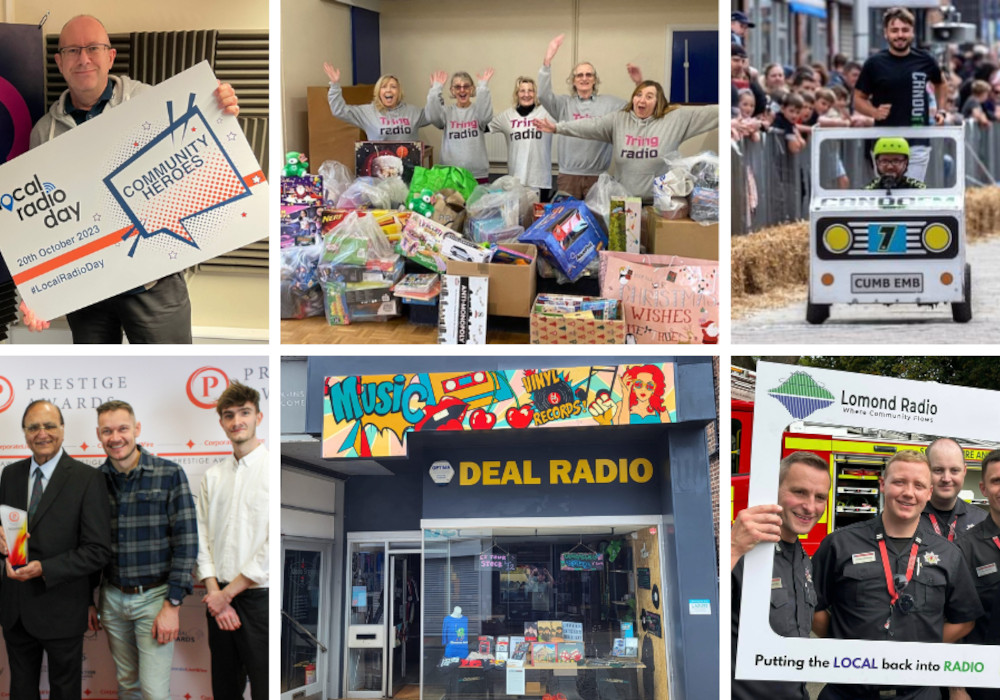 Sound Vision, the team behind Local Radio Day since 2019, is inviting stations to register for the event, which will celebrate "Community Heroes".

Ahead of the day, which is on Friday 20th October, Sound Vision CEO Dom Chamber visited several stations to learn more about the role they play in their communities.
Dom Says: "Having worked in local radio for over 30 years I am fascinated by the powerful contribution local radio makes to lives of locals, their communities and society in general.
"My summer tour was an awesome mission of discovery revealing the diversity of strengths. I went to Tameside Radio in Greater Manchester, Wakefield's Rhubarb Radio, Canalside Radio in North East Cheshire, EAVA FM in Leicester, Riverside Radio in Wandsworth, Sfm in Sittingbourne and Tone FM in Taunton and finally, as I was heading home, I dropped in on Frome FM.
"A big thank you to all the stations who welcomed me and shared their ideas."
The Local Radio Day team have also taken to social media to spotlight some of the stations that embody the spirit of community engagement.
They highlighted Deal Radio based in Kent for its fundraising efforts, Tring Radio in Hertfordshire for its commitment to inclusivity, Southampton's Awaaz FM, representing the Goan community locally and globally, and Cando FM in Furness which creates interactive walks where people can engage with local history, music, and poetry.
Maxine Stride, Trustee of Sound Vision and Local Radio Day organiser said: "There are many more heroes on the horizon.
"Our showcase doesn't stop here, we are looking forward to featuring Gateway Radio, Lomond Radio, Somer Valley FM and many more.
"Local Radio Day wouldn't be possible without the support of our audio partners. We extend our gratitude to TM Studios for producing our sung jingles and Devaweb for the spoken imaging."
There's still time for stations to register for Local Radio Day and email LRD@soundvision.charity to be featured on social media.
The team ask that you include your logo, a few pictures, and a brief summary of what sets your station apart and how it makes a difference in your community.