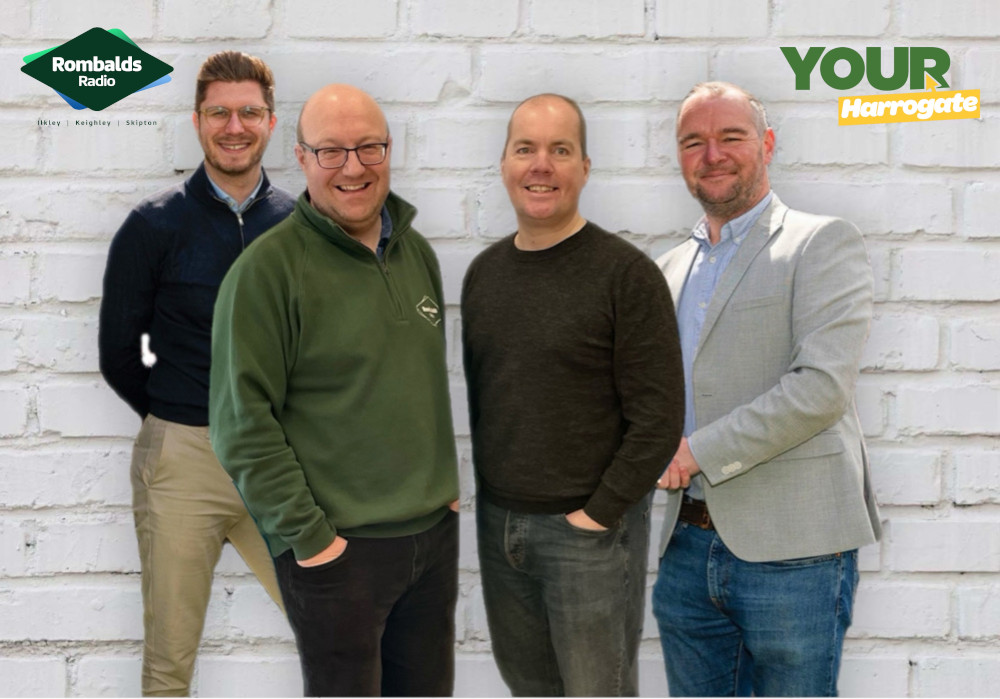 North Yorkshire DAB station Your Harrogate Radio has agreed a deal to acquire online broadcaster Rombalds Radio, which covers Skipton, Ilkley and Keighley.
Rombalds Radio was set up by former RadioToday Editor Stuart Clarkson and his former Fresh Radio colleague Nick Babb in August 2020.
Your Harrogate, which also launched in 2020, was set up by former Stray FM breakfast presenter Nick Hancock and Adam Daniel, former Head of Ecommerce at UKRD Group.
As part of the changes to take effect from 1st November, Stuart Clarkson and Nick Babb will head up content and programmes for Rombalds Radio, while Your Harrogate oversees strategy and the station's offer to local businesses.
Programmes will continue to be produced and presented from the Rombalds Radio presenters' home studios – including in Ilkley, Silsden and Skipton.
Nick Babb said: "Over the past three years we've seen our 'lockdown project' grow into a well- respected local commercial radio station with a strong focus on Ilkley, Skipton and Keighley.
"Our listener base is growing and we've been getting out and about at events. That will continue and we look forward to being a bigger part of the local community for many years to come."
Listeners in the area will soon be able to tune in to local services via digital radio, after last week's announcement by Ofcom that the South Craven, Wharfedale & Worth Valley multiplex will be included in phase 6 of the roll-out of small-scale DAB and will be advertised in early 2024.
Stuart Clarkson from Rombalds Radio added: "Our plan from the start has been to be available on DAB. The business is ready to grow to the next level – but we felt we needed to bring in some expertise that we just don't have.
"Nick, Adam and the team at Your Harrogate have a brilliant radio and online product – and do many things that we've just not been able to offer to businesses in our area because of limited resources. This deal will ensure the continuation of local programmes and content while preparing the station we created from scratch to be an even bigger success in the future."
Adam Daniel, Group Commercial Director at Your Harrogate, said: "We're excited to acquire Rombalds Radio and we can't wait to start working with all the brilliant businesses across Skipton, Ilkley and Keighley.
"We have been so impressed with Rombalds Radio – it offers a fantastic service at the heart of its community with a very loyal audience."