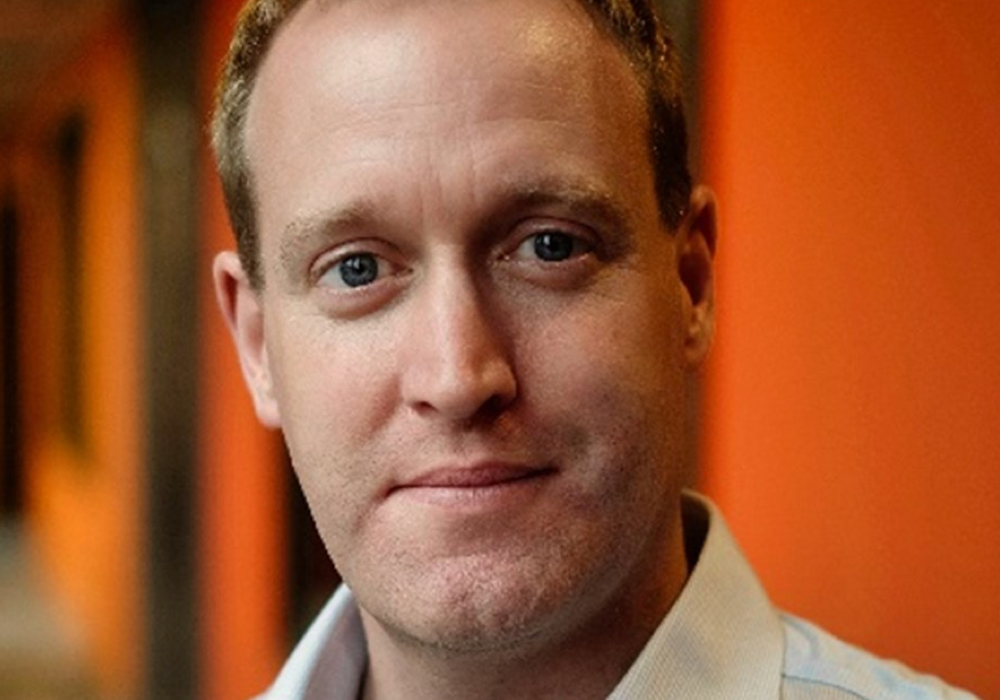 BBC Studios has appointed Richard Knight Director of Audio as it takes over factual, entertainment and drama audio content from the BBC's in-house production team.

The move from in-house to BBC Studios was proposed last year and the appropriate regulatory assessment has now been completed meaning the transfer will happen on 1st April 2024.
The vast majority of BBC Radio's in-house speech content will continue to be produced as it is now.
BBC Studios will become the home to timeless network radio content including a range of factual, entertainment and conversation programmes.
The BBC's in-house productions will focus on radio and podcast output that is built around journalism, topicality and live broadcast, such as Radio 4's Woman's Hour, Start the Week and Loose Ends, as well as arts, science journalism, rural affairs, religion, and books.
The Archers, as a continuing drama, will also stay in-house. News and Current Affairs, Music, Sport and audio production teams in the Nations division are not impacted.
Trade body AudioUK says it is disappointed with the move and is calling for all of BBC Radio and Audio's non-news programme commissions, including BBC Sounds, to be open to competition for external producers, in the event of this key part of BBC speech audio production moving to BBC Studios.
Whereas there is 100% competition for BBC TV programmes, in audio commissioning, the BBC must currently open up 60% of 'eligible hours' in its network radio commissions to external competition by the end of this year. This lower target was based on the fact that much of the BBC's radio and audio production remained in-house and they could not make programmes for other buyers.
Chloe Straw, Managing Director of AudioUK, said: "While we respect the BBC's right to explore other opportunities, this does nevertheless have competition implications as it involves moving a production arm built with public funding into the wider commercial market to compete with creative SMEs, a market largely built over the last 20 years by the hard work and creativity of those SMEs. This aspect is not covered by Ofcom's approval requirements and so has not been effectively scrutinised."
"We are disappointed that the BBC has not taken our concerns on board and we will continue to push for review the wider market implications of these plans with the relevant governmental and regulatory authorities. In particular, as we have previously stated, we believe this move should be accompanied by creative SMEs all around the UK being given the opportunity to compete for 100% of BBC audio non-news output."
BBC spokesperson said: "BBC Radio will continue to commission the best, most creative ideas from a wide range of suppliers, and as part of this plan, we are committed to opening up 100% of all new speech programming for network radio for competition. Given the areas identified to move, BBC's in-house production team and BBC Studios will generally operate side-by-side as audio suppliers and not in competition with each other."
Richard Knight will work closely with Louise La Grange, SVP – Audio Distribution, to grow BBC Studios audio production and distribution business.
Helen Pendlebury, Director of Digital and Business Development, will continue to lead the commercial strategy, deal-making and business development for audio production.
Richard joins BBC Studios from Amazon, where he led the Wondery content team in the UK. Prior to Amazon, Knight worked as Factual Commissioning Editor for BBC Radio 4. He will start in January 2024 and will report to Ralph Lee, CEO BBC Studios Productions.
Richard Knight said: "I have loved getting to know the truly amazing and creative people at Wondery. But I am thrilled to have been given the opportunity by BBC Studios to lead so many talented producers into a new phase for public service audio. I'm confident we are going to do some great things – and have fun doing them."