 Smooth requests Format change

Ofcom has revealed details of a requested format change for 102.2 Smooth FM in London. The change would mean an additional amount of local news, whilst retaining the jazz content already required by the station.
Owners GMG want to remove the jazz, soul, Blues and R'n'B requirement to become an easy listening station for the over-50s with lifestyle speech.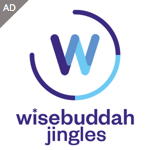 This move could be welcomed by the industry and Londoners, giving the Capital a station appealing to the over-50s. In the request change document, GMG Radio boss John Myers says"[i]We do not believe that the changes we are advocating substantially alter the character of service for Smooth FM, which already delivers an older audience profile than the majority of stations in London. We will maintain our specialist jazz music requirement (45 hours per week), including jazz standards, traditional jazz, modern jazz, and contemporary jazz and maintain its distinctive musical proposition. The overall musical character of the station will still be broadly drawn from Jazz, Soul, Blues and R&B, but would be broadened to allow the station to APPEAL TO AN OLDER AND UNDERSERVED audience.[/i]
Ofcom welcomes views about the proposed Format change, with a closing date of November 10th 2006. Click [link=http://www.ofcom.org.uk/consult/condocs/smooth/request.pdf]here[/link] for the full PDF document.