 New PR push for Xfm Scotland

GCap Media's Xfm Scotland has unveiled its latest marketing plan to promote itself as the country's radio station for new music. Material Marketing have been appointed to look after the station's PR.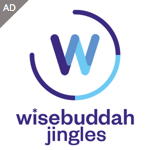 Their brief is to focus on continuing to build awareness of Scotland's preeminent station for new music amongst listeners. They'll also be tasked with raising the profile of the Xfm brand north of the border and promoting the station commercially within the business community.
Stuart Duncan, Xfm Scotland Marketing Controller told RadioToday.co.uk: "Entering our second year, we face fresh challenges at Xfm Scotland on the PR front. We are delighted to welcome Material as part of the team and look forward to strengthening our position and increasing our awareness through their inclusion. With clear ideas and innovative approaches to the task at hand, the team at Material mirror the enthusiasm and energy of that at Xfm. With this kindred spirit, our expectations are high for the year ahead."
Xfm Scotland launched just over 12 months ago when Beat 106 was rebranded after 6 years. Since then it has lost market share and also shed 73,000 listeners [link=https://radiotoday.co.uk/rajar/index.html](Source: RAJAR Q4/05 compared with Q4/06)[/link]
–
[link=https://radiotoday.co.uk]RadioToday.co.uk – non-stop radio news[/link] [email protected] or call 0871 315 6 315


Don't forget, we can send you radio news via email direct to your inbox with a number of options. Just use the form below to register.