 Smooth branding for GMG Radio

GMG Radio has unveiled its new brand identity prior to the launch of its stations on March 26th. Smooth Radio will take-over from Smooth FM in London and the North West and Saga Radio stations in the East and West Midlands and Glasgow with a new sound and new look.
The Smooth logo is a similar style to the previous version, which launched three years ago in the Northwest. It uses purple and magenta colours and soft lines combined with the 'Your Life. Your Music' strapline to reflect the Smooth Radio image.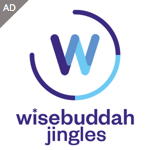 The visual brand identity, created by Clear Marketing Communications, will have a familiar feel to existing Smooth FM and Saga Radio fans as aspects of both current logos have been incorporated into the new one. The new logo will be used in the extensive marketing campaign which will support the launch.
GMG Radio's Group Head of Marketing Helen Dickinson said: "The image is striking yet inviting and by using the best bits of both brands existing logos we have come up with an identity and strapline that gives an instant flavour of the stations. "
[center] [img]{e_IMAGE}newspost_images/500smoothradio.jpg[/img] [/center]
–
[link=https://radiotoday.co.uk]RadioToday.co.uk – non-stop radio news[/link] [email protected] or call 0871 315 6 315