 Real Radio breakfast show host Robin Galloway has been awarded a Gold Disc for sales of last Christmas's breakfast wind up CD. It was presented to him by X Factor winner Leon Jackson.
The disc was issued by the Scottish Record Industry Association for sales achieved by Galloway's CD, which last year outsold Take That and Oasis in Scotland.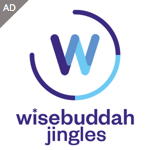 Leon presented the award to Galloway after performing to fans at the Almondvale Shopping Centre in Livingston,
Robin said, "Leon told me before he was a fan of the wind ups and when he pulled out the disc I thought he was winding me up. I'm absolutely delighted to be recognised by The Scottish Record Industry Association".