 Smooth does Starlight Supper

Smooth Radio is to host a network dinner party on the radio, complete with celebrity chefs.
The Smooth Radio Starlight Supper, which is aiming to raise money for charity, will take place on Saturday 27th February on all six Smooth stations.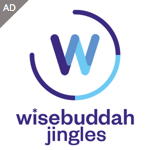 Anthony Worrall Thompson, Brian Turner, Simon Rimmer, Andrew Nutter and Steve Docherty are supporting the event, along with Rachael Bermingham and Kim McCosker, authors of the '4 Ingredients' cook books. Celebrity chefs will be donating dinner party menus and recipes which will be available in special dinner party packs online.
Smooth Radio will also provide the Starlight Supper soundtrack, with the build-up starting locally at 2pm on each station, ready for a network show at 8pm with music and features.
Steve Collins, Smooth Radio Brand Programme Director said; "What better way to spend a Saturday night than throwing a Starlight Supper party? This is a wonderful way to have a fun night in with friends and family while raising money for charity and all to the soulful sounds of Smooth Radio."