 Gino supports Smooth Supper

Plans for Smooth Radio to host the UK's biggest dinner party have received a boost with news that Italian chef and King of the Jungle Gino D'Acampo is supporting the event.
The Smooth Radio Starlight Supper aims to raise money for the Smooth Appeal.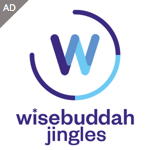 Gino has given recipes and dinner party tips to the Smooth Radio Starlight Supper event due to take place on the 27th February in aid of Breast Cancer Care in London, Macmillan Cancer Support in the Northwest, North East and West Midlands, the Rainbows Hospice for Children and Young People in the East Midlands and Marie Curie's Big Build in Glasgow.
The six-strong network of stations will broadcast a day and evening of special programmes to accompany the simultaneous eating event.
Gino said: "I'm very proud to support the Smooth Radio Starlight Supper and I hope you join in too by having your own fund raising dinner party. To make it easy, you can follow the recipes on the website. There's a really good choice so there should be something for everyone, however much of a novice chef you are. I hope you have a great night."