 More love for Smooth London

Smooth Radio in London has launched its second Love London Awards in the capital, taking place on-air and online from today until April 11th.
It follows on from the first event last year, which saw over 35,000 votes cast by Londoners on its website.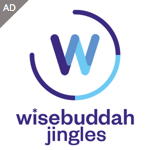 Once the votes are in and counted, an awards ceremony hosted by drive time presenter Paul Coia will be held at the Café De Paris on May 7th 2010.
102.2 Smooth Radio Station Director, Paul Fairburn said: "We are very excited at what surprises the second annual Love London Awards will reveal. Smooth Radio is very much a London station and this is a perfect way to reach out and connect to our listeners as we highlight and rewarded the wonderful places London has to offer."
Smooth Radio's Marketing Manager Anna Tingey added: "The Smooth Radio Love London Awards are a brilliant way to celebrate just how much we all love London and highlight the reasons why. Last year's event was such a huge success with 10's of thousands of votes logged and this year's promises to be even bigger and better."