 GMG to switch on Blackpool

GMG's Real Radio and Smooth Radio Networks will host this year's 'Blackpool Illuminations Switch On Ceremony'.
Over 15,000 people are expected to attend the biggest night in Blackpool's calendar, which has been broadcast by BBC Radio 2 for the past 13 years.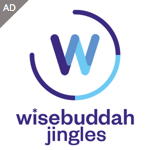 The eleven stations in the Real and Smooth networks will broadcast live from a purpose built arena, with presenters covering the event throughout the day.
The annual event, dubbed as the most important lights switch-on in Britain, is traditionally attended by top music and showbiz performers. This year's guests are to be announced shortly – but previous names to flick the switch include Doctor Who's David Tennant, the Top Gear team and last year Alan Carr.
Andy Carter, MD of GMG Radio North West said: "We're really excited to be bringing live coverage of the famous Blackpool Illuminations switch-on for the first time on commercial radio across the UK. We'll be working very hard to ensure we secure a top class line-up both on air and in Blackpool."
Natalie Wyatt, Head of visitBlackpool, said: "We're delighted that GMG Radio through their Real Radio and Smooth Radio network of stations have accepted our invitation to be our media partner for the '2010 Blackpool Illuminations Switch On Ceremony.' We look forward to welcoming their listeners from all over the UK to our resort during the Switch On Weekend and am sure everyone will have a fantastic time"
The event takes pace on Friday 3 September with the famous illuminations shining non-stop for 66 nights.