 Terry Underhill back on-air

Smooth Radio East Midlands have brought Terry Underhill back to GMG Radio for their new afternoon show.
Terry was with the company at the very start, as the PD and Breakfast Show presenter at Real Radio Wales.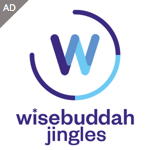 He then moved on to Real Radio Yorkshire and was the group Head of Music. More recently, he has produced music specials for Real Radio and Smooth Radio.
Terry Underhill said: "I covered shows on Smooth Radio earlier this year and received a warm welcome from listeners across the East Midlands. I'm excited about returning to GMG and look forward to working with a wonderful team of people at Smooth Radio."
Kevin Howard, Programme Controller Smooth Radio East Midlands said; "I am delighted that Terry Underhill will be joining Smooth Radio. He's a fantastic presenter and very passionate about the music we play. Terry takes over the show from Tim Gough whose hard work and commitment has built a steady afternoon audience which we look forward to Terry building on."