 Smooth Radio has launched a national campaign to find six listeners who will become Ambassadors of the station.
It is the first campaign from Smooth Radio's new agency, KLP, with the final six faces being used in a new national advertising campaign and at key events through the year.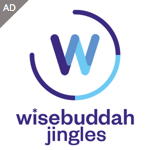 The search has already begun on-air and online for people who truly represent Smooth's outlook on life and share its love of life and music.
Listeners are asked to upload a picture and create an online profile that reveals something exciting exciting they've done in the past as well as something they do now; an expression of their character and passion that demonstrates their love of life.
The search will also take to the road from the 22nd of May with Smooth visiting five shopping centres across the UK, giving shoppers and listeners the chance to have a free make-over and get their photo taken professionally.
Helen Dickinson, Group Marketing Manager said "We know from our research how passionate the listeners are about Smooth Radio. This campaign harnesses the power of these advocates to introduce new listeners to the brand in an exciting and engaging manner."
Andrew Watkinson, Creative Partner at KLP added; "The campaign doesn't just uncover unique insights about Smooth's listeners, it celebrates them; tying their diversity and love of life seamlessly to the station's values."