 Tarrant covers Wright on Radio 2

Chris Tarrant is joining the BBC – to cover Steve Wright's Radio 2 show for a week from May 17th.
His last appearance on the network was in December last year, profiling the Great British Songbook Of The Eighties.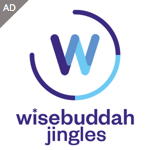 Prior to that his last national radio show was on the GMG Radio network of Smooth and Real stations, in a deal with Nissan which saw the show broadcast for the duration of its 12 month contract.
The former Capital breakfast jock and host of Millionaire, [link=http://www.thesun.co.uk/sol/homepage/showbiz/tv/2955391/Chris-Tarrant-will-stand-in-for-Steve-Wright-on-BBC-Radio-2.html#ixzz0miJGwGJH]told[/link] The Sun: "Steve's a mate and has done great radio for as long as I can remember.
"It's a real thrill for me to do his show as the distinguished old gentleman takes a well-earned holiday."