 Robbie does Blackpool for GMG

GMG Radio and visitBlackpool have secured Robbie Williams to turn on Blackpool illuminations later this year.
The event, previously promoted by BBC Radio 2, will this year be broadcast live on Real Radio and Smooth Radio stations across the country.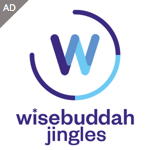 Robbie said this week; "Blackpool has so many happy memories for me and it will be a real thrill to turn on the 2010 illuminations which I am told are seen by three million people every year. This will cap my twentieth year of making music and I can't think of a better place to celebrate that than Blackpool".
More acts are expected to be announced this week to join Robbie and already confirmed Alesha Dixon.
Dave Shearer, Real Radio programme director and event organiser said; "We are delighted to be able to present a star of Robbie's magnitude for Blackpool Illuminations. In Previous years Radio 2 have had some great acts but this year's event puts them all in the shade. We have put together an unsurpassable evening's entertainment which listeners who attend will remember for the rest of their lives."
Andy Carter GMG Radio North West's managing director added: "We are very proud to be able to bring Robbie to Blackpool for The Big Switch On along with a full evening of music from the cream of pop. This is an iconic town and an iconic event, so it is only fitting that we present iconic stars."
Robbie Williams has also just been confirmed to headline the Help for Heroes concert at Twickenham on September 12th, his only live performance for the rest of this year.