 Honda deal for Smooth Radio

Smooth Radio has announced its first major commercial deal ahead of making the move from a regional network to a national station next week.
Honda will sponsor the Drivetime show and also team up with the station for a car giveaway to mark the launch of Smooth Radio UK.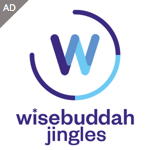 Smooth's owners GMG Radio say the partnership is a perfect fit, with both themselves and the Honda brand targeting a 'youthful and affluent audience who believe life starts at 40'.
The deal will see Honda sponsor the Drivetime Show – presented by Carlos on the Smooth brand across England – as well as run a competition during launch week next week to give away a Honda Jazz car during Mark Goodier's mid-morning programme.
GMG Radio's Group Commercial Director Jonathan Gillespie says of the initial six-month tie-up: "There's a great synergy between the Smooth and Honda brands and we are delighted to welcome them on board as launch partner. The flexibility we now have with a national brand means we have been able to create a number of opportunities that work for both Honda and our listeners."
Smooth Radio will become the UK's second largest commercial radio station when it launches as a single national station next week. In the latest RAJAR, their combined reach is 2.8 million adults a week. It will broadcast nationally on the Digital One multiplex and digital television platforms, as well as regionally on FM and DAB. Smooth Radio in Glasgow will take some networked programmes but also retain some local peak-hour programming.