 New marketing plan for Smooth

As Smooth Radio makes the move from regional to national, owners GMG Radio have released details of a new marketing campaign for the station.
The new television and billboard advertising will feature listeners – dubbed the Smooth Ambassadors – who reflect the station's outlook on music and "zest for life".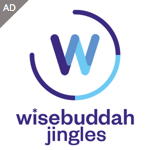 The eight listeners from the brand's FM regions were chosen from a thousand Smooth lovers who applied to be part of the campaign. Each was asked to provide a highlight from their life as well as something interesting they are doing now; i.e. Rachel Cook from the north east once abseiled down the Tyne Bridge and is currently restoring a 1964 scooter, whereas Ann Munn from Glasgow DJ'd at the trendy Fleet Club in Hong King and now designs jewellery.
Nell Bryden forms the soundtrack to the TV ad, with two 30 second versions each featuring four Ambassadors. It will be broadcast in the North East, West Midlands and North West through October and November. Newspaper and press adverts will also feature.
GMG Radio Chief Executive Stuart Taylor said: "Smooth's listeners are passionate about life and music and with a little more money in their pockets than your average commercial radio listener are highly sought after by advertisers. The Ambassadors in this new marketing campaign will have a real affinity with millions across the UK and will no doubt encourage new listeners to give the station a try as it becomes a national brand."
Media buying was managed by Medicom.