 Heart stops as Gem 106 starts

Phase one of changes in the East Midlands took place today as 106 FM becomes home to Gem 106, in place of Heart 106.
However, in a strange twist, Heart (London) has now appeared on DAB in the area replacing Galaxy Digital, ready for Capital FM to arrive on Monday.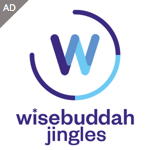 Gem 106 launched at midnight as planned, with the Big Ben bongs, followed by David Lloyd welcoming listeners to the new year, and the new radio station.
The [link=https://radiotoday.co.uk/download.php?view.80]first song played[/link] was Relight My Fire by Take That and the station will be providing local programmes 24 hours a day, rather than the previous arrangement with Global Radio to only offer a local breakfast and drivetime show.
Mike Newman has been appointed as Programme Director of Gem 106, and told RadioToday.co.uk: "Our East Midlands station has huge audiences already – and we are looking forward to the challenge of providing a great AC service tailored to the Great East Midlands under our new brand. We're recruiting a range of additional presenters and some extra staff; and will be supporting the launch with a considerable investment in marketing. This is a really exciting times for the East Midlands market".
On Monday, Trent, Ram and Leicester Sound become Capital FM. Red Dragon FM in Cardiff and the Galaxy network also change to create a quasi-national hit music network.
Listen to the launch [link=https://radiotoday.co.uk/download.php?view.80]here[/link].