 GMG follow Prince to arctic

GMG Radio has been given special access to Prince Harry who's joining war-wounded amputees on a trek to the North Pole.
Recent 'IRN Reporter of the Year' winner Katie Collins has been chatting to the Prince in Norway ahead of the Walking With The Wounded charity expedition.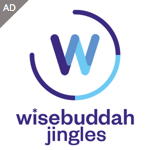 Prince Harry is accompanying the men on the first five days of a month-long mission which aims to raise £2m for the retraining and rehabilitation of injured British service personnel. If completed, it will be the world's first unaided North Pole expedition by a team of war-wounded amputees.
In an interview with Katie – the only commercial radio journalist to make the trip to Norway for the send off – the Prince said: "I've got two working legs and two working arms, although it doesn't feel like they are working! But those guys just show us all up. The boys are doing really well. I'm still slightly hanging out but managing to keep up."
The Prince who is patron of 'Walking with the Wounded' added: "I can relate to these guys, I've been there, they've been there. I admire them so much, also with William too and the visits that we have done to Headley Court and my father to Selly Oak and stuff like that. It's just really nice to see all the support that is coming from back home as well."
James Rea, GMG Radio's Editorial Director told RadioToday.co.uk: "This is an extraordinary expedition and the guys are a real inspiration. The Forces makes a deep connection with our audiences so we are delighted to be supporting Walking With The Wounded and securing compelling content for our programmes."
Exclusive content from the trek will be broadcast across Real Radio, Smooth Radio and Rock Radio over the coming days as well as online blogs, pictures and video.