 BBC Radio 2 to run promo day

Radio 2 is to turn its schedule upside down for a day next month to promote some of the station's specialist output normally reserved for evenings and weekends.
As part of 2DAY on 22nd June, twelve hour-long programmes will air from 7am to 7pm, featuring presenters normally not on during peak-time such as Jamie Cullum, Janice Long, David Jacobs and Bob Harris.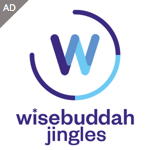 The BBC says it is pairing up some of the Radio 2 presenters to create a 'unique line-up of programmes that showcase exactly what makes the network so distinctive'.
Bob Shennan, Controller, Radio 2 and 6 Music, says: "We know Radio 2 listeners love its breadth, depth and variety of fantastic content but listening habits mean they tend to tune in at the same times every day so they're only exposed to a small amount of what Radio 2 has to offer. 2DAY will hopefully introduce listeners to shows and presenters they haven't heard before, as well as giving them a different Radio 2 for one day."
The 12 hours of programming will showcase everything the station has to offer – from specialist music to live music, comedy and documentaries.
Radio 2 staff will also be doing online chats throughout the day to answer listeners' questions on what goes on behind the scenes.
Find out more about 2DAY here.
Radio 2 Schedule for Wednesday 22nd June 2011
7am – 8am Jamie Cullum and Simon Mayo
8am – 9am Claudia Winkleman and Jo Whiley
9am – 10am Jeremy Vine and Dermot O'Leary
10am – 11am Live from Maida Vale with Janice Long, Mike Harding and Bob Harris
11am – 12pm Johnnie Walker and Brian Matthew's Battle Of The Decades
12pm – 1pm Rock and Roll Back the Years with Chris Evans and Zoe Ball
1pm – 2pm Richard Allinson unveils Moments 2 Remember
2pm – 3pm Michael Ball and David Jacobs
3pm – 4pm Ken Bruce and Bob Harris
4pm – 5pm Tony Blackburn and Trevor Nelson
5pm – 6pm Comedy Hour presented by Steve Wright
6pm – 7pm Jools Holland and the Radio 2 All Star Band live from the Radio Theatre, presented by Sir Terry Wogan