 GMG Radio signs Foxy for Real & Smooth

GMG Radio has signed a deal with Foxy Bingo to sponsor Smooth Radio's afternoon show and Real Radio's evening show for 13 weeks.
The voice of the Foxy mascot, former Rock FM breakfast presenter Adam Catterall, will feature on sponsor tags and specially recorded adverts.
Foxy will use a two minute solus ad-break to encourage listeners to sign up and play online.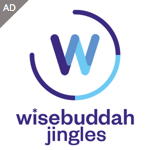 The 13 week partnership worth a six figure sum was brokered by Radio Works and GMG Radio Solutions Head of Creative Solutions Nikki Cameron.
GMG Radio's Group Commercial Director Jonathan Gillespie said: "This is a great example of how clients can now creatively integrate their brand messages in various ways as well as traditional spot advertising. The impact is incredibly powerful and by using both our Smooth and Real brands, Foxy is able to reach a wide target audience of 25-59 year olds."
Smooth Radio's afternoon show in England is hosted by David Kid Jensen, who just last week won a lifetime achievement award at the Arqivas, and by Gerry Burke in Scotland. Real Radio's evening show is hosted by David Heane in England and Wales, and by Micky Gavin in Scotland.