 Radio 2 drops Titchmarsh's Sunday show

Melodies For You – part of Radio 2's schedule since the 1960s – is to be scrapped as current presenter Alan Titchmarsh's contract with the station comes to an end after four and a half years.
The 90-minute Sunday night show will be replaced in the short-term with a series of documentaries while controller Bob Shennan considers options for representing popular classics and light music in the future.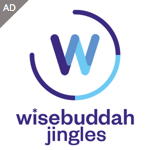 We're told Titchmarsh will continue to present on Radio 2, with discussions taking place about him presenting a series on operetta next year and hosting a run of Friday Night Is Music Night. His final Sunday night show will air next weekend (28 August).
In the slot over the next few months will be an interview with Barbra Streisand, a show about Bob Hope and programmes looking at the songwriting of Gershwin, Irving Berlin, Leonard Bernstein and Rodgers and Hammerstein.
Bob Shennan said: "This was a tough decision but, with Alan's contract coming up for renewal, I am taking the opportunity to review the way that Radio 2 presents popular classic and light music, to make sure we bring it to the widest possible audience in a way that best delivers value for money. I know that many listeners enjoy popular classic and light music, so we will initially broadcast some classic series on Sunday evenings while we look at further ways of celebrating the music on the network."
Alan Titchmarsh added: "It's very sad as Melodies For You has always had a very loyal listenership who clearly cherish the programme, and I'd like to thank them for their steadfast support during the past four and a half years. However, I'm heartened the music will continue to be broadcast on Radio 2 and I'm looking forward to working on other programmes on the network."
The current Melodies For You format began in 2007 after the programme was merged with Your Hundred Best Tunes – another former mainstay of the Light Programme and Radio 2 schedule. Previous presenters of Melodies For You over the years include Richard Baker, Brian Kay, David Jacobs, Eric Robinson and Sheridan Morley.