 talkSPORT unveil Rugby World Cup plan

National radio station talkSPORT is gearing up for this year's 2011 Rugby Union World Cup which it has exclusive rights for to broadcast commentary of every game live.
Heading up coverage from New Zealand will be commentator John Taylor, with analysis from players including ex-England hooker Brian Moore and former Australia winger David Campese.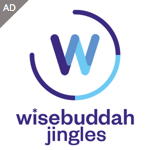 Moore, who won 64 caps for England and qualified as a referee during his career, said: "The Rugby World Cup is a massive event and is sure to be a fantastic spectacle – I can't wait to go out there with the talkSPORT team in New Zealand."
Campese added: "I'm delighted to be working with talkSPORT on the Rugby World Cup in New Zealand after being involved on the station for the last tournament. For a commercial sports station this is a huge event and talkSPORT ticks all the boxes – I look forward to being a part of it."
John Taylor, the voice of the Rugby World Cup, who described Jonny Wilkinson's winning drop goal in the 2003 final to millions of viewers and was part of the only British and Irish Lions team to win in New Zealand in 1971, will be talkSPORT's lead commentator, beginning with the opening match between the hosts and Tonga.
Each home nation will be represented by a different pundit – Phil Vickery, who led England to the final of the rugby World Cup and won in 2003, will offer English insights; Gavin Hastings, former Scotland captain, will bring a Scottish perspective; Scott Quinnell, ex-Wales back-row forward will provide expert analysis on Wales; and Paul Wallace, former Ireland and Lions prop, will examine the tournament from an Irish point of view. There'll also be a reporter with exclusive access to each home nation team bringing interviews and news to air as the battle to lift the trophy unfolds.
Moz Dee, Programme Director for talkSPORT, said: "Not only is this the first time that a commercial station has had the exclusive rights to a major international sporting event, but it's also the first time that live commentary of every single game will be available from any one radio station. We're delighted to welcome talent like this as it is sure to be an amazing World Cup and our coverage will further cement talkSPORT as the destination for sport fans."