 Smooth airs 9/11 special this weekend

Smooth Radio is marking the 10th anniversary of the terror attack on the Twin Towers with an afternoon of special programming on Sunday, including live coverage of remembrance events from Ground Zero.
Coverage starts with a documentary featuring British citizens who were living in New York in September 2001 and people who lost friends or relatives in the attacks.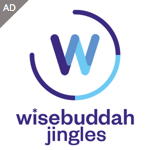 Mark Goodier then hosts a 2-hour special, linking up with New York and hearing stories from 9/11 as well as memories from celebrities – including New Yorker Barry Manilow, Debbie Harry who watched events from her bedroom window, Fleetwood Mac's Stevie Nicks who was in the city on tour at the time, and Alicia Keys.
GMG Radio's Group Programme Director John Simons said: "Together these two programmes provide listeners with some compelling accounts and tragic stories of events that changed the world forever. The stories conjure powerful images in the mind of events that we all remember as if they were yesterday. It's radio at its best."