 Smooth fundraiser to cook up charity cash

Smooth Radio has announced details of its third annual Starlight Supper to raise money for Macmillan Cancer Support.
The station is encouraging listeners to host a dinner party, with guests making a donation to the charity and Smooth providing the soundtrack and some recipe tips.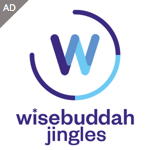 Joining the celebrity chef line-up for the Starlight Supper on 10th March this year are Mary Berry, Anjali Pathak from the Patak's curry dynasty and Channel 4's Tom and Henry Herbert – better known as The Fabulous Baker Brothers.
Over the last two years the station has raised £250,000 through more than 4,000 dinner parties held by listeners on Starlight Supper night.
Smooth Radio Brand Programme Controller Steve Collins said: "Our listeners are very sociable and one of their top pastimes is dining with friends and family so this has been an extremely successful event over the last two years. This year we have an impressive variety of well-known chefs and cooks supporting Starlight Supper and we look forward to raising thousands more pounds for Macmillan Cancer Support."