 Ex Revolution DJ sets up his own station

Following his public exit from Steve Penk's 96.2 The Revolution, former Tameside Radio and Revolution presenter Big Al is launching his own internet radio station.
Nifty UK will launch tomorrow aiming to get trade back on the high street.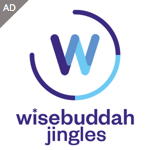 Al initially set up his own business (Nifty UK Ltd) aimed at getting trade back on the high street, then went on to create Nifty UK Radio to run in conjunction with the site.
He has called upon some friends to help him along the way and cites Oldham College, it's staff and students as being instrumental in the set-up and on-going progress of the station. Al is also promising an "outstanding" line-up of presenters, to drive the online station forward, coupled together with shows presented by students from the Media Studies course at the college itself.
Al says "For students to try and break into the media game is almost impossible at the moment. Stations are demanding quality presenters, with experience. Unfortunately, these students can't get the experience without working at a station first, so this is a massive opportunity for them and an excellent stepping stone in the right direction too!"
You can listen to the station at http://www.niftyuk.com from 10am on Friday 17th February.