 Greg James to host BBC Radio 1 Drivetime

The latest schedule changes at BBC Radio 1 include Greg James and Scott Mills swapping shows.
From Monday 2 April Greg will move to weekday drive 4-7pm, whilst Scott moves to afternoons 1-4pm.
The changes by station controller Ben Cooper are thought to be the first of a few in order to attract younger listeners to the national network.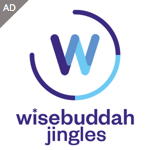 Greg James said: "My dream job just keeps getting better and better. I can't wait to get going with the new show!"
Brand new signing Jameela Jamil will be joining the station to host the Radio 1 Request Show which will be now broadcast on Sunday's from 7-9pm.
Gemma Cairney will be taking over the weekend breakfast show 7-10am, moving over from sister station, 1Xtra where she has been presenting the afternoon show since January 2011.
Edith Bowman moves to a midweek slot, becoming the host of Radio 1's Review Show on Tuesdays, 9-10pm, where each week she will host a guest panel who will discuss the latest new music releases.
In addition, Danny Howard from Blackpool, who was discovered through a Radio 1 talent search and opened the Radio 1 Ibiza Weekend in 2011, has landed a brand new show every Saturday 4-7pm, which will be called R1's Dance Anthems with Danny Howard.
There will also be some changes to the 1Xtra schedule. Sarah-Jane Crawford, currently hosting weekends 1-4pm will move to take over the weekday 1-4pm show, and a new addition to the network will be Adele, she'll take the reins from Sarah-Jane and present the weekend 1-4pm show.
Ben Cooper said: "These are exciting times at Radio 1 & 1Xtra. The latest changes are about attracting even more young listeners by bringing in new and fresh talent to the stations. At the end of last year we announced changes to the specialist music line-up, so I'm really looking forward to hearing the new line up in full when we launch in April."