 Hot Radio takes over from The Bay 102.8

Poole community radio station The Bay 102.8 will re-brand tomorrow as Hot Radio.
The station has already moved studio location to inside AFC Bournemouth's football stadium, after the club took ownership of the station late last year.
It's the second announcement of a re-brand in as many months, after the first press release, which said the station would be changing to Play Radio, was withdrawn.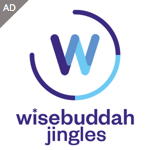 Now, AFC Bournemouth Chairman Eddie Mitchell says Poole and Bournemouth residents will be able to tune into Hot Radio from 7am [14th February 2012], and listen to a combination of new music, classic hits and all the latest news and chat from a host of top presenters.
He said: "Formerly known as the Bay 102.8, Hot seeks to engage listeners by continuing it's predecessors professional approach to programming and maintaining it's close connection with the community."
Alan Coote, who formed The Bay 102.8 and continues his role as station manager, said: "When other radio stations are closing down and providing shared programming with other parts of the country we are determined to strengthen our ties and commitment with the area.
"I'm delighted that Eddie Mitchell and the team at AFC Bournemouth have got involved as we share the same philosophy. The change to Hot Radio brings a stronger brand image to the station both on and off air. We will continue playing great music and provide fun and informative radio for the community we love."
station has been broadcasting from new studios at the Seward Stadium over the last two weeks, but Alan says they are sticking to their Ofcom agreed guidelines: "All programming and format will be maintained, but we have some big ideas that will be revealed in due course.
"Of course, being at the heart of the action means that Hot Radio will be the first stop for all local sports fans. Broadcasting the commentary of Poole Town's FA Vase tie last year was a massive milestone for an independent company such as The Bay 102.8, and to work so closely with the BBC was very exciting for us.
"We're committed to supporting not only all our local teams but also our sports men and women in this Olympic year."
Hot Radio, not be be confused with local commercial radio station Fire, will launch at 7am tomorrow.