 Jazz FM turns blue after studio incident

Jazz FM has apologised via its website and Twitter after around five minutes of programming was interrupted on Saturday evening.
Station programme director Mike Vitti told RadioToday.co.uk there was "unauthorised activity and behaviour in the studio".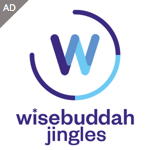 According to tweets, sexual noises from what appeared to be an adult film played around 7:15pm, in which time many listeners noticed and commented about it. Some were enjoying a family evening meal when the "disgusting" and "porno" noises were broadcast.
The programme on-air at the time, Funcky Sensation with Mike Vitti, was pre-recorded so an apology has not yet been broadcast.
A statement on JazzFM.com says: "Unfortunately we had an unauthorised access to the live feed this evening which resulted in a highly regrettable incident. Please accept our profound and sincere apologies for any offence that may have been caused."
Mike Vitti told us: "There was unauthorised activity and behaviour in the studio which we take very seriously and we will be taking the appropriate disciplinary action against the individual concerned.
"In addition I will apologise to the Jazz FM audience at the beginning of next weeks programme."
Listen to the audio from the Radiofail website here. WARNING – CONTAINS SEXUAL NOISES AND EXPLICIT SWEAR WORDS