 Rice takes Radio 2 weekend show from Ball

Television presenter Anneka Rice is joining BBC Radio 2 for weekend breakfast.
She'll take over the show from Zoe Ball on February 25th, who ended her regular work at the station at the end of January.
Anneka, who became a household name after presenting Challenge Anneka and Treasure Hunt, is also reported to be returning to BBC TV with new programmes.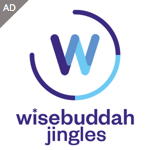 She said: "I started my career in BBC radio so I'm thrilled to be going full circle and back to my roots. Unbelievably, I'm even looking forward to the early starts as I'm missing not having a young family anymore."
Zoe Ball will continue to cover weekdays for Ken Bruce.