 Smooth Radio adds Donny Osmond to line-up

Smooth Radio is to air Donny Osmond's American radio show in place of Graham Torrington's Sunday Night Love Songs.
Other changes at the national station include afternoon presenter David 'Kid' Jensen taking over drive from Carlos, who will move to Jensen's old slot from 1-4pm.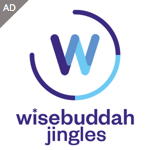 Donny's show, which is recorded is Las Vegas and produced for UK stations by Blue Revolution, will start on April 8th replacing recent newcomer Graham Torrington. Torrington is leaving after just three months with GMG Radio.
Donny's syndicated show has previously aired in the UK on Celador's The Breeze stations in the South of England and Oldham station 96.2 The Revolution.
Smooth Radio's Brand Programme Director Steve Collins said: "It is great to be able to bring an artist such as Donny to Smooth Radio. Our listeners have grown up with his music and have followed his life story so we are delighted that he will be joining our line-up each Sunday evening."
Donny Osmond added: "I'm really looking forward to getting on the air in the UK. So many people fly over to Las Vegas to see my show but this now gives me the opportunity to have a presence once again in a country I love by being on the radio every week to entertain my massive UK fan base."