 Show swap at Capital FM East Midlands

Capital FM East Midlands' drivetime presenters are moving to breakfast on the station from next month.
Dino and Pete will swap shows with Twiggy and Emma who take over the other local weekday slot, 4-7pm.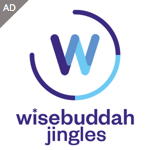 Dino and Pete – real names Dean Weatherbed and Pete Allen – were Ram FM's breakfast presenters for 8 years before the station merged with Leicester Sound and Trent FM to become Capital last year.
Dino, who is just about to become a dad for the first time, joked: "I'm going to be up early in any case so I might as well come into work!"
Long-time Trent/Capital breakfast jock Twiggy said: "We wish Dino & Pete all the best. After 14 years of early starts, I'm looking forward to a well-deserved lie-in!"
Capital FM East Midlands Programme Director, Dick Stone, told RadioToday.co.uk: "We are looking forward to Dino and Pete bringing their dynamic mix of chat, fun and music to the breakfast show after Easter and delighted to introduce Twiggy and Emma to drivetime. We are convinced the shows will be the perfect way to both wake up to at breakfast and drive home with in the afternoon."
The changes take place from 10th April.