 Father's Day link-up for BFBS and Spire FM

UKRD Salisbury station Spire FM is to simulcast two hours of programming with BFBS later this month for a special Father's Day dedications show.
The last two hours of the forces' broadcaster's 'Access all Areas' slot on 17th June will be co-hosted by Spire FM's Martin Starke and BFBS presenter Gini Carlin.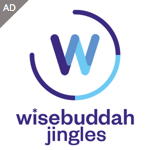 Gini will be live from the BFBS studios at Camp Bastion in Afghanistan.
Martin Starke said: "Spire FM is delighted to be working with BFBS again following a successful simulcast in 2007. It was a day that many people still remember fondly and the team in Salisbury are excited about helping to connect the excellent forces community in Afghanistan with their families in South Wiltshire and West Hampshire."
Families are being invited to go into the Spire FM studios to broadcast their messages, with troops in Afghanistan going into the BFBS studios to record some for family back home too.